Office of the Provost & Vice Chancellor for Academic Affairs
Additional information for employees is available on the MSUB intranet. To login to the intranet use your university login credentials, e.g. email address or NetID and associated password.
Dr. Sep Eskandari
Provost & Vice Chancellor for Academic Affairs
McMullen Hall Room 211
(406) 657-2367
provost@msubillings.edu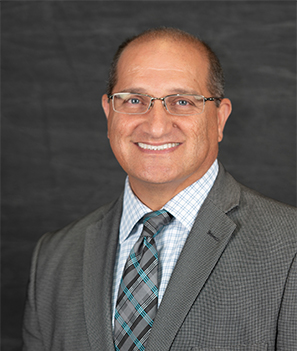 The Provost and Academic Vice Chancellor is the chief academic officer of Montana State University Billings and is responsible to the Chancellor for all operations of the University related to instructional programs, educational policy, academic planning, academic resources, and faculty personnel actions. In addition, the Provost is responsible for academic support units including Academic Support Center, Advising, Assessment and Accreditation, Career & Employment Services, Disability Support Services, Graduate Studies, Grants and Sponsored Programs, Institutional Research, International Studies, Library, Registrar's Office, and Student Support Services/ TRIO. The Provost serves as an advocate for the College Deans and the faculty and students of MSU Billings.
Provost Intranet
MSU Billings Faculty Association
Montana Two-Year College Faculty Association