Office of the Provost & Vice Chancellor for Academic Affairs
Provost's Welcome Message
Welcome to the Division of Academic Affairs at MSU Billings! It is truly my honor to serve as the Provost and Vice Chancellor for Academic Affairs at MSU Billings. I feel extraordinarily privileged to be a part of the MSU Billings community, working alongside our faculty, staff, and administrators, to strive every day to fulfill our vision of "educating students to impact an evolving global community." Our mission is to deliver "a transformative education that empowers students from diverse backgrounds to succeed." Student success and faculty success are at the core of everything that we do. Our recently launched 2022–2027 Retention and Graduation Plan establishes best practices for supporting students to ensure successful and timely progress to degree completion. A comprehensive faculty success program is designed to support the faculty through a variety of programs to enhance faculty retention, professional development, research and scholarly activities, and engagement in shared governance. It is an incredible honor and privilege for me to have the opportunity to advance these exciting initiatives in support of our students and faculty.
Dr. Sep Eskandari
Provost & Vice Chancellor for Academic Affairs
McMullen Hall Room 211
(406) 657-2367
provost@msubillings.edu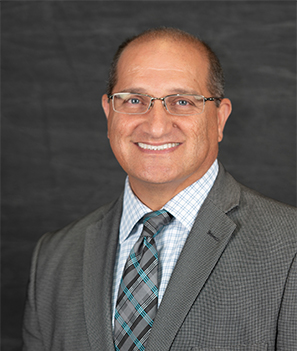 Division of Academic Affairs
The Division of Academic Affairs is led by the Provost and Vice Chancellor for Academic Affairs. The Provost and Vice Chancellor for Academic Affairs is the chief academic officer of Montana State University Billings. The Provost is responsible to the Chancellor for all operations of the University related to the academic mission, instructional programs, educational policy, academic planning, academic resources, and faculty personnel actions. The Provost leads the Division of Academic Affairs, comprising over 400 faculty, staff, and administrators, who collectively serve a student population of over 4,000. The student population is served through five (5) academic colleges and twelve (12) organizational areas in central Academic Affairs.
The five academic colleges are:
Areas in central Academic Affairs include:
Within central Academic Affairs, four areas are clustered within the Office of Academic Success in order to provide comprehensive support for meeting the academic success needs of MSU Billings students. The Office of Academic Success is composed of the following offices: (1) Registrar's Office, (2) Advising, (3) Academic Support Center, and (4) Career and Employment Services.
See the Academic Affairs organizational chart.
Additional information for employees is available on the MSUB intranet. To login to the intranet use your university login credentials, e.g. email address or NetID and associated password.
Provost Intranet
MSU Billings Faculty Association
Montana Two-Year College Faculty Association