Office of International Studies
The Office of International Studies (OIS) is the international arm of Montana State University Billings. Learn more about the OIS' numerous programs.
Degree Completion Programs
Over 115 degree programs are available for new international students, transfer students & students from partnering universities to earn an MSU Billings associates, bachelor's or masters degree. Admitted students may begin courses at several different times throughout the calendar year. Costs to Attend MSU Billings are very reasonable compared with other U.S. Universities, and all international students, once admitted, qualify for a number of University scholarships and may also be eligible for on-campus work opportunities.
Intensive English Language Program
Our Intensive English Language Program (IELP) provides language education to individuals whose native language is not English to acquire college-level English language proficiency as well as academic, social, and cultural skills needed for success in U.S. higher education settings. The program also provides an option for Conditional Admission to MSU Billings.
Study Abroad & Student Exchange Programs
Through a variety of study abroad and student exchange agreements established with foreign University partners throughout the world, these programs provide MSU Billings students an opportunity to spend a semester or year living and studying in another country as part of their MSU Billings degree program, as well as opportunities for international students to spend a semester or year studying at MSU Billings as part of their degree at their home institution.
Peace Corps Prep

MSU Billings is a proud provider of the Peace Corps Prep Certificate Program for undergraduates to help students build
1) Sector-specific skills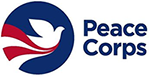 2) Foreign language proficiency
3) Intercultural competence
4) Professional savvy and leadership.
International Travel Policy

If traveling on behalf of MSUB, you MUST secure individual international travel insurance through GeoBlue Insurance and register through the MSU International Travel Registry.
Student & Scholar Support Services
All international students and faculty scholars are encouraged to take advantage of a number of Services which are provided on campus including:
Visiting Faculty Scholar Programs
Through these programs, each year, a number of international faculty are specially selected to serve as visiting faculty scholars, which enables them to spend up to a year working with MSU Billings faculty on research in their area of common expertise, attending classes, participating in campus and community activities, and enjoying social and cultural activities throughout the region.
Join Our International Community
The Office of International Studies (OIS) is dedicated to promoting inter-cultural appreciation and understanding and the development of an "international community" through our:
Partner with MSU Billings for International Education Collaborations
MSU Billings is very interested in developing and expanding partnerships with international education organizations and agencies to promote international student exchange, faculty exchange and degree completion collaborations. If you are interested in exploring new partnership opportunities with us, please contact us for more information. We look forward to hearing from you!