Employer Partnership Program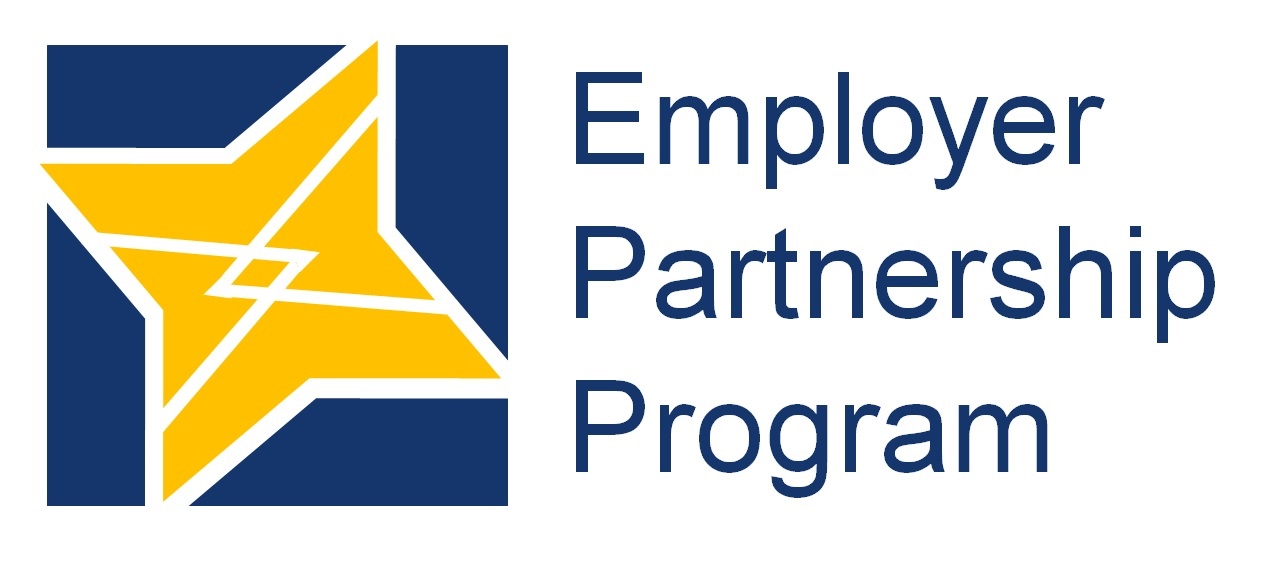 A select group, Employer Partners have contributed to Career & Employment Services annually, building stronger relationships, increasing campus visibility, and marketing their organizations online and on campus.
Employer Partnership Program Levels and Benefits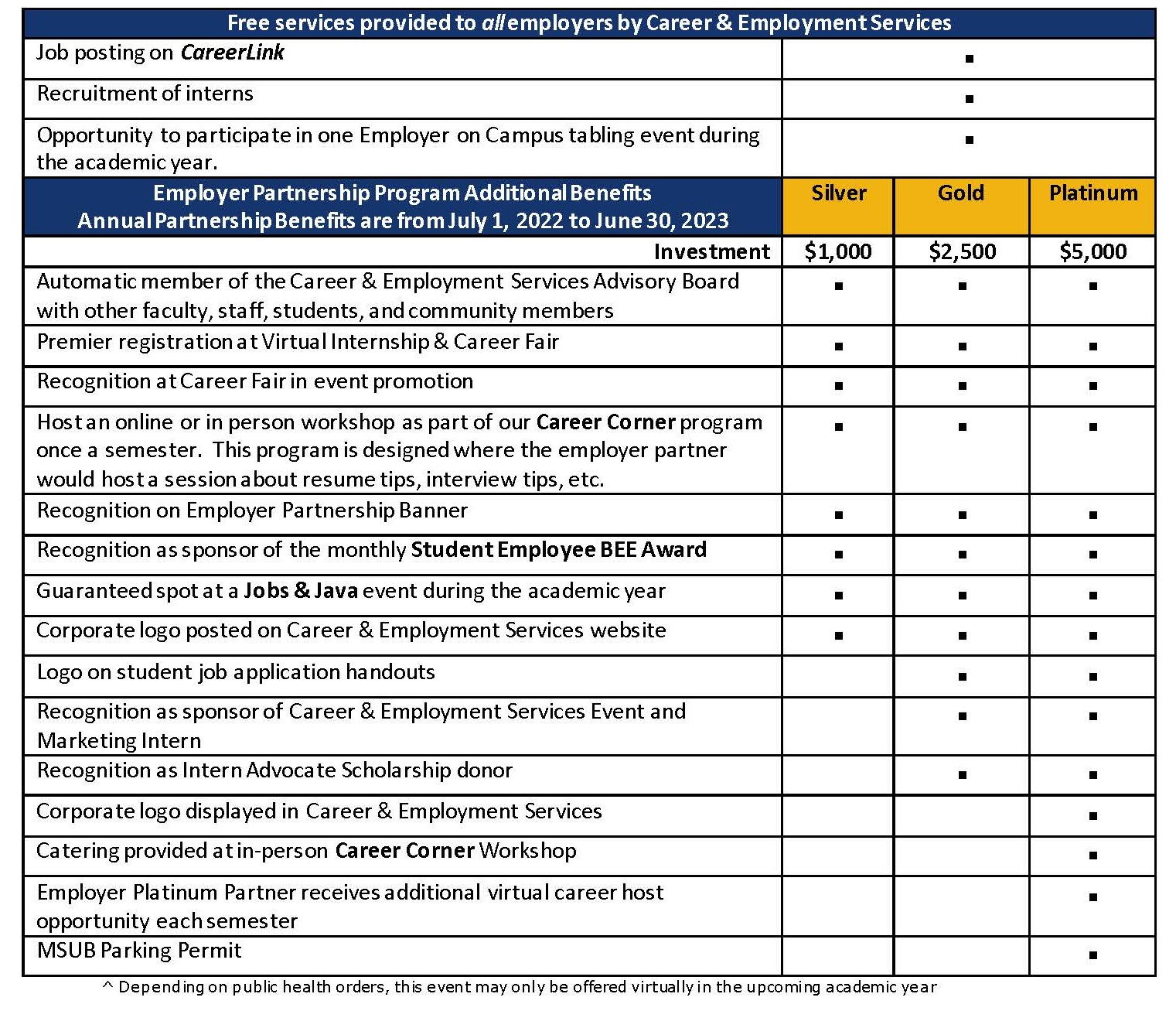 Learn how your organization can become a Partner.
Thank you to our 2022-2023 Employer Partners!