Job & Career Fairs
University Campus Internship & Career Fair 2020
Thursday, February 20th
1 PM - 4 PM
MSU Billings Student Union Building
You'll find a wide variety of employers eager to talk to you about current or future openings for full-time and part-time positions, career-building internships, and emerging opportunities in their business/industry. Soon-to-be graduates, this is the perfect opportunity for you!
Students and Alumni: check out this event via CareerLink.
Employers and Vendors: via CareerLink.
---
City College Internship & Career Fair 2020
Wednesday, February 12th
10 AM - 1 PM
City College Health Sciences Building
Attend this event at City College for students earning associate degrees or certificates. Enjoy this opportunity to explore your career & internship options. Dress for an interview, bring your résumé, and join us there!
Students and Alumni: check out this event via CareerLink.
Employers and Vendors: via CareerLink.
---
Jobs Jamboree 2020
CANCELLED PER BILLINGS JOB SERVICE
March 18, 2020
11:30 AM - 6 PM
11 am Early entrance for Veterans, Guard, Reserve, and Family Members
Montana Pavilion at MetraPark
Largest job fair in Montana! Over 100 employers
Sponsors: Billings Job Service and JSEC
---
Other Events
Make an Impression Workshop Series 2020

1 PM - 2 PM

University Campus Student Union Building, Beartooth Room
Resume Workshop, Thursday, March 12th
Professional Etiquette Workshop, Thursday, March 19th - CANCELLED
Interview Workshop, Thursday, March 26th - CANCELLED

Join us for a series of workshops designed to help students find a job and get hired. These workshops are designed to work in conjunction with our other career-related events, including the Internship and Career Fairs, to get students prepared to search for jobs. Get some basic tips and time for one-on-one practice with Employer Partners.

Students and Alumni: no RSVP required!
---
Etiquette Dinner 2020
CANCELLED
Thursday, April 2nd
RSVP by Thursday, March 26th. Contact Advising & Career Services at 657-2168 or by Email
Our annual etiquette dinner, Meet, Greet, & Eat, is a fantastic opportunity to join our Employer Partners, enjoy a multi-course meal, and learn some tips for navigating professional dinners. Seating is limited so sign up early.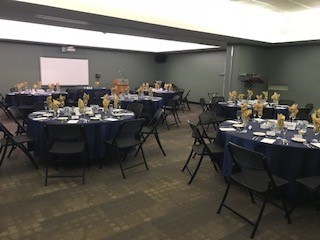 ---
Employers on Campus
MARCH 25 AND MARCH 26 DATES CANCELLED
APRIL 15 AND APRIL 16 DATES CANCELLED
3rd Wednesday of Each Month - University Campus
3rd Thursday of Each Month - City College Campus
Employers on Campus is held once a month during the fall and spring semesters on each campus and is a great opportunity for students and employers to meet in an informal environment.
For more information download Employers on Campus FAQ's.
Individuals with disabilities who require accommodations may review Policies & Procedures.