Who Can Participate in the Science Expo?
The Science Expo is comprised of:
A regional science fair sanctioned by International Science and Engineering Fair (ISEF)
more than 200 young scientist each year
Guest Scientist(s) Lecture(s)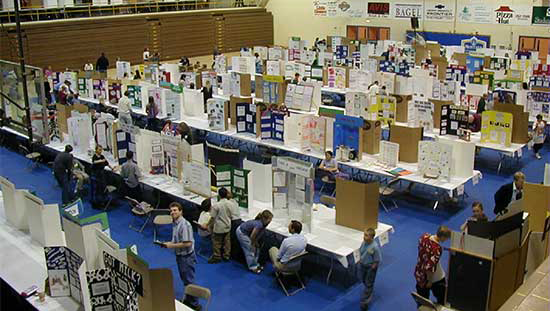 Who Can Enter the Science Fair Competition?
All young scientists from grades 1-12 in our 24-county region are invited to enter the MSU Billings Science Expo.
The MSUB Science Expo is unique in Montana, in that the continued generosity of our donors ensures the fair is free to all who compete.
Young scientists compete for gifts, cash prizes, awards, scholarships and a place to compete on the Montana State fair and on the international stage during a two-day event, all free due to the generosity of our sponsors.
Judges Participation
Every year the MSUB Science Expo needs approximately 250 judges to judge projects and talk with our young scientists about their projects. With that in mind, we are inviting anyone with an interest in science and kids to become a judge the Friday evening of the Expo on the campus of MSUB. Judges are asked to evaluate 3-4 projects and are invited to a free Judges dinner and orientation.