Research Help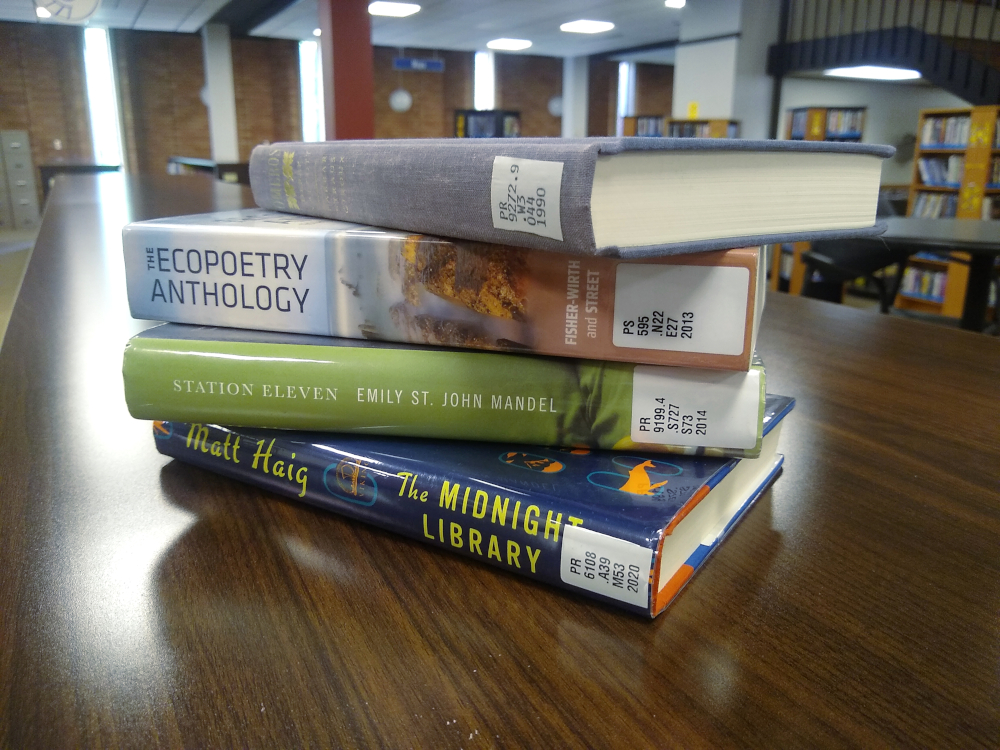 Do you need help finding sources for an assignment? Are you intimidated by the research process? Not sure where to start on your paper?
The library is here for you! Chat with us online, email us at library@msubillings.edu, call us at 406-657-1662, or stop by our Ask Here Desk on the 2nd floor during our operating hours. Our job is to help you succeed.
Checkouts
You can check out books and other items at the 2nd floor Ask Here Desk or the nearby self-checkout station; please remember to bring your MSUB UCard, which is also your library card. To renew loans, please log into your library account or call 406-657-1662. Although the library does not generate overdue fees for items not returned by their due dates, you will be charged for the cost of replacements if items are lost or are not returned within a reasonable period.
Most physical/print materials are available to check out through the end of the current term.
Books
Periodicals (journals, magazines)
DVDs
Government documents
Further materials are available for in-library use, but may not be checked out.
Newspapers
Reference (style guides, dictionaries, encyclopedias)
Special collections
Need something that is not in our collection? Request it through Interlibrary Loan!
Computers & Printing
You are welcome to use the computers and printers available on the 1st floor, near the IT Helpdesk, or on the 2nd floor, near the Ask Here desk. Log in with your NetID and password. As per IT policies, users must utilize only their own login credentials.
More Technology
Large-format KIC scanners are available on both floors.
Need to create a video or podcast? Make a reservation for the Record & Go Studio, which is equipped with cameras, lighting, and microphones to fit your needs!
Library Spaces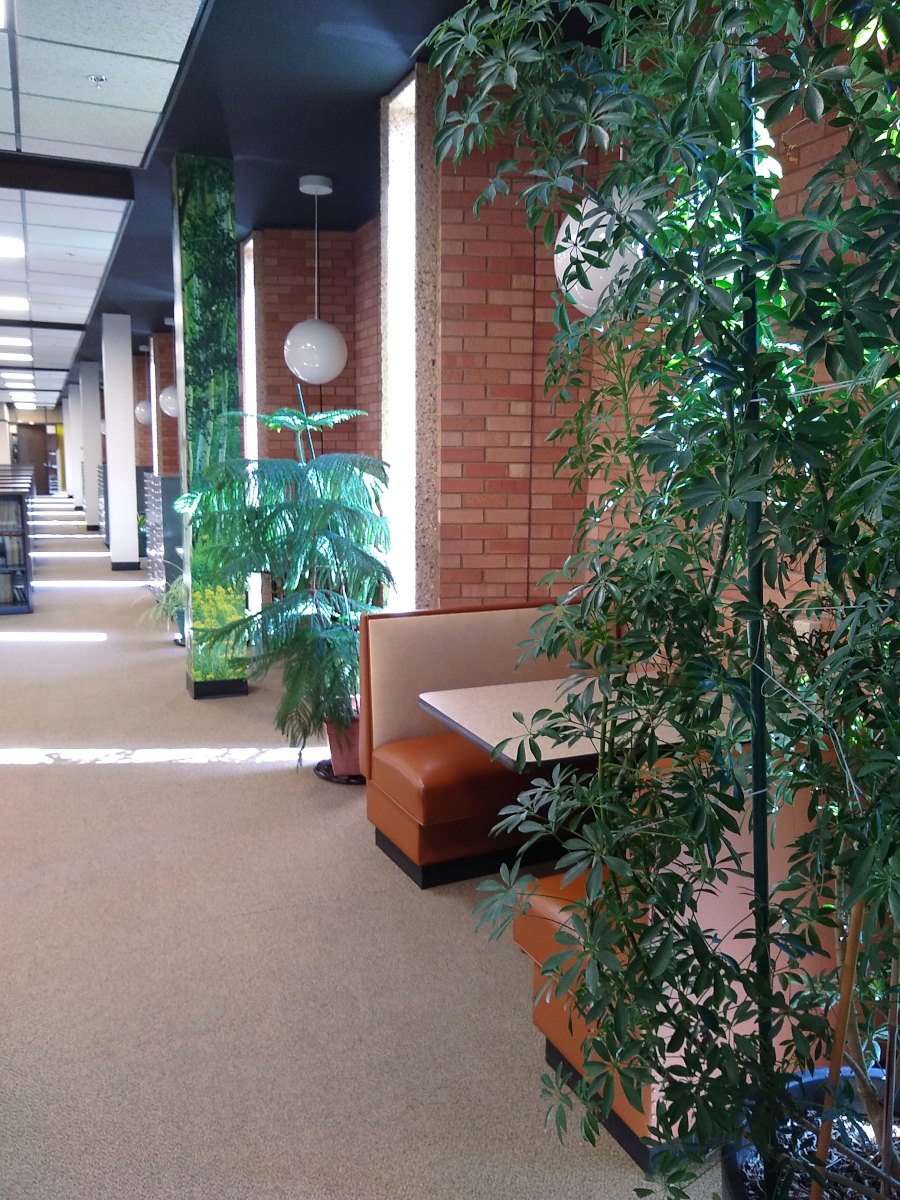 Students are welcome to study, read, relax, or collaborate with classmates on any of the library's three floors. The library has options to meet different students needs, such as study rooms, diner-style booths, carrels, and armchairs. Some spaces are equipped with whiteboards or with large digital monitors to connect with laptops. Our larger rooms are reservable, but are otherwise available on a first-come, first-serve basis.
Food and drink are permitted in the library. Vending machines are available outside the library in the 2nd floor lobby, and Jazzman's/SubConnection is located down the hall in the Liberal Arts Building.
Employment
The library regularly hires work-study student employees to staff the Ask Here Desk, shelve materials, and assist with other projects as needed. Interested? See if we are currently hiring!