Your Montana State University Billings U-Card is your official identification card. It is available to all students, faculty and staff of MSUB.
Your MSUB UCard is required for residence hall building access, meal plan access, and on-campus laundry. UCards are also used as your library card, on-campus printing & select vending options, and access card for athletic and events.
After you deposit funds into your card account, you may use the U-Card for making purchases on campus. This debit card provides the convenience of not having to carry cash to make purchases.
See also:Locations that honor U-Cards for payment
How to Obtain Your U-Card
The U-Card Office is located on the First Floor of McMullen Hall, West Wing. You can obtain your U-Card after you have registered for classes. Please bring a photo ID with you.
OR
You can upload your UCard photo before you arrive at MSUB and it is as easy as 1, 2, 3!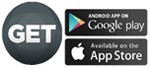 Download the GET Mobile App on your Android or iOS device.
Log in to your UCard account using your NetID and password.
NetID help
Click on Upload/Change Photo on the settings screen.
Check your email for confirmation of your photo being accepted, If your photo was not accepted you can try again!