Card Issuance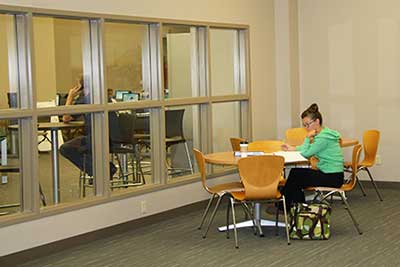 Students who apply to MSUB must be registered for classes before the U-Card can be issued. A photo ID is required when requesting a U-Card.
Fees
There is a $15.00 fee for a new U-Card. This fee is generally charged to first-time students on their first fee bill issued from the Business Services Office. All other cards will be charged at the time of production.
MSUB staff and faculty pay $15.00 for the U-Card. Departments are allowed to pay this fee, if it is for door access.
If the U-Card is lost, stolen, or damaged, there is a $15.00 replacement fee.
If an error occurs when a card is created, there is no charge for a replacement.
Lost or Stolen Cards
Lost U-Cards should be reported by logging into your GET account and clicking on the I Lost My Card link located to the right. Or you can contact the U-Card Office at 406-657-2023. Reporting your lost ID card will restrict the account from being used.
If a U-Card is found, it should be returned to the U-Card Office located on the First Floor of McMullen Hall, West Wing.
Your U-Card is your responsibility. In the event it is lost or stolen, you are liable for any charges until the U-Card Office is notified.
Deposits, Refunds, and University Withdrawals
Your U-Card account may be closed by request at Business Services or at the Registrar's Office. A refund will be mailed to you or direct deposited to your account less any financial obligation to the University.