University Communications and Marketing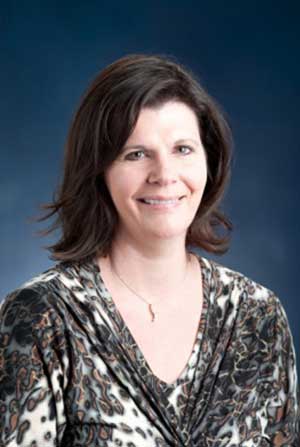 MSU Billings Selects New Provost
Melinda Arnold, Ph.D. will begin role on Oct. 8

Contacts:


University Communications and Marketing, 657-2266

MSU BILLINGS NEWS—Montana State University Billings is pleased to announce Melinda Arnold, Ph.D., has been selected as Provost and Vice Chancellor for Academic Affairs. She will assume her new role on October 8. Arnold was most recently Interim Associate Provost at the University of North Texas at Dallas in Dallas, Texas.

"I am excited for Melinda to join our team as she has experience building pathways between high schools, community colleges, and four year institutions," said Chancellor Dan Edelman. "She brings a wealth of experience in higher education and the private sector that will serve her well as a leader for MSU Billings. Melinda will collaborate with faculty on campus as we work towards aligning university programs with regional needs for workforce and higher education."

Arnold has a doctorate degree in Criminal Justice from Rutgers University, a master's degree in Liberal Studies from Northwestern University, and a bachelor's degree in Philosophy from University of Texas. Her previous academic administration positions include serving as Interim Associate Provost at the University of North Texas at Dallas, Associate Dean of the College of Humanities, Social Sciences and Arts at Texas A&M University-Commerce, Director of the Master of Science Applied Criminology program, a twice-tenured faculty member, and mentor. As the Executive Director of the Caruth Police Institute, a grant-funded institute that provides leadership development education opportunities to law enforcement and generates research in best practices in policing, Arnold provided operational leadership and management of the institute while conducting applied research along with managing budgets and overseeing financial plans.

Arnold will replaces Mary Susan Fishbaugh, Ed.D., who has been serving as Interim Provost for the last two months.

The Provost and Vice Chancellor for Academic Affairs position was advertised in the Chronicle of Higher Education, Higher Ed Jobs, and Job Service. The search committee reviewed and evaluated 36 candidates. Four were selected for WebEx/phone interviews.

Two of those four candidates, Melinda Arnold, Ph.D., and Lance Askildson, Ph.D., progressed to in-person interviews on MSU Billings' university and City College campuses. The two candidates met with faculty, staff, and students in different meetings. Open public forums were held for both candidates who presented on the topic "Rightsizing Academic Programs to Align with Enrollment Shifts at Regional Comprehensive Universities."Attendees at the open forums and meetings had the opportunity to provide feedback to the Provost and Academic Vice Chancellor Search Committee on both finalists.

The search committee was comprised of Dr. John Dorr, Mary Susan Fishbaugh, Ed.D., Doug Nagel, Jim Barron, Ph.D., Trudy Collins, Susan Balter-Reitz, Ph.D., Sheri Steiner, Connie Nelson, Halle Keltner, and Shannon Lampe Wilcox as chair.

The search was conducted in a shorter timeframe than typical academic administration searches, so the new Provost could play an active role in the university's upcoming strategic planning process, oversee the recruitment and selection process for permanent deans, and to be present for the Northwest Commission on Colleges and Universities accreditation visit this fall.