University Communications and Marketing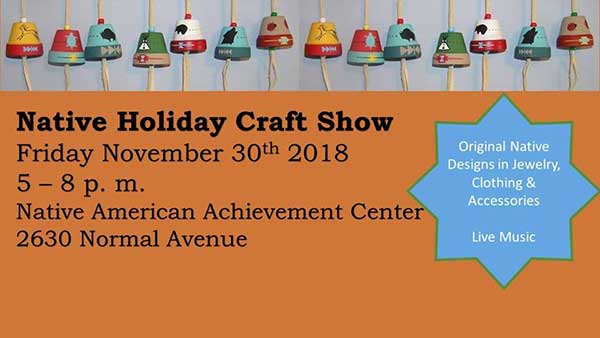 Ring in the holidays with MSU Billings Native American Achievement Center
Native Holiday craft show is Nov. 30 from 5 to 8 p.m.

Contacts:


University Communications and Marketing, 657-2266

The Billings community is invited to ring in the holidays at the Native Holiday Craft Show hosted by MSU Billings Native American Achievement Center. The craft show will be held this Friday, Nov. 30, from 5 to 8 p.m. and is an opportunity to shop for Native arts and crafts from many expert vendors.

Several Native American craft artists will be at the Native American Achievement Center displaying their beautiful artwork for sale. Booths will display a variety of original native designs in jewelry, clothing, accessories, and more.

Guests will enjoy live Native American music and sample popular Native foods throughout the event.

The Native Holiday Craft Show is free and open to the public, MSUB students, staff, and faculty. The Native American Achievement Center is located at 2630 Normal Ave.

For more information, contact Reno Charette at rcharette@msubillings.edu.