University Communications and Marketing
November 27, 2013
Contacts:
Rachel Schaffer, Department of English, 657-2954 or rschaffer@msubillings.edu
Aaron Clingingsmith, University Relations, 657-2243
Event held Dec. 7 in conjunction with Family Tree Center's Festival of Trees
MSU BILLINGS NEWS SERVICES — The 2013 Montana Writers Roundup will be held Saturday, Dec. 7, from noon to 5 p.m., at the Shrine Auditorium in Billings, 1125 Broadwater Ave.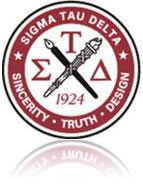 The Montana Writers Roundup is presented annually by Sigma Tau Delta, the MSU Billings branch of the international English honor society, a nonprofit academic organization. Sigma Tau Delta uses its share of the proceeds to support a variety of English scholarships, awards, and activities.
The event will be held in conjunction with the Festival of Trees, a fundraiser for the Family Tree Center in Billings. The entry fee is $3 and includes access to the event as well as book sales and book signing by local and regional writers and a basket of books raffle.
Authors available for friendly discussions and book signing during part or all of the afternoon include Jimmie Ashcraft, MD; Cynthia Berst; Marion Driscoll Cadwell; Meridith B. Cox; Barbara Graham; Montana's Poet Laureate Tami Haaland; Brooke Jennings; Curt Layman; Wally Mading; Bernie Quetchenbach; Andrew Seddon; Souther and Linda Griffith; Karen Stevens; Tom Thayer of Northwest Speaks; Alan Tucker; Dick Waltner; Sherry Wynn; and more. Authors will read from their works from 2:30-3 p.m.
As part of the Writers Roundup, a deluxe basket of signed books and gift certificates will also be raffled off. Raffle tickets, available at the event, cost $1 each or six for $5; the drawing will be held around 4 p.m. on Saturday, and the winner need not be present.
Autographed books make wonderful holiday presents, the gift-wrapping is free and regional authors have much to offer. Combined with the Festival of Trees — an annual tradition that showcases beautifully decorated trees — the event has opportunities for book lovers and those who are shopping for holiday gifts.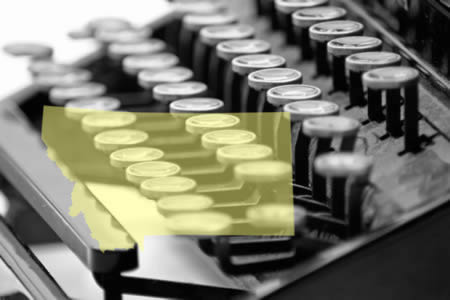 For more information, please contact Rachel Schaffer, faculty advisor, MSU Billings Department of English, Philosophy and Modern Languages, at 657-2954 or rschaffer@msubillings.edu.