University Communications and Marketing
MSU Billings introduces Mr. Kevin Nemeth as Director of Extended Campus
June 21, 2013
Contacts:
Aaron Clingingsmith, University Relations, 657-2269
Mr. Nemeth assumes his position July 1, 2013 pending Montana Board of Regents approval.
MSU BILLINGS NEWS SERVICES — Provost and Vice Chancellor for Academic Affairs, Dr. Mark Pagano and Chancellor, Dr. Rolf Groseth are pleased to introduce Mr. Kevin L. Nemeth as the new Director of MSU Billings Extended Campus. Nemeth will oversee the academic outreach efforts including those of the MSU Billings Downtown Campus which is home to hallmark programs; Chicks in Science, Kids On Campus, and Educators on Campus.
This position is extremely important to not only MSUB but also our region," said Provost Mark Pagano. "Kevin will have the opportunity to create new non-credit and credit based adult education programs as well as continuing education programs. Kevin comes to MSU Billings with a proven track record of success and we can't wait to see how he develops the Extended Campus concept in Montana."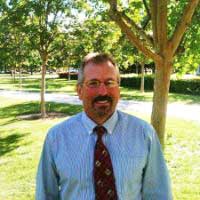 At present, Nemeth is the Dean of University Extended Education at CSU Stanislaus. Prior to his appointment in California, Nemeth was the Director of Continuing Education at Central Washington where he served for 13 years. He holds a Bachelor of Arts in Education from Central Washington and a Master of Science from Montana State University.
"I consider Montana to be a magical place and I can't wait to get back," commented Nemeth. "This position is a good fit for me as there will be a lot of familiarity given my 20 plus years in continuing education. I am also excited about the new opportunities I will have in community development; including working within a blossoming community college system and our outstanding conferencing facility."
MSU Billings will host an introduction luncheon for Mr. Nemeth in conjunction with new College of Business Dean Barbara Wheeling. The luncheon will be held at the downtown campus on July 2 from 11:30 a.m. until 1:30 p.m. The business community, media, and alumni are welcome to attend the luncheon and a brief presentation by Mr. Nemeth.
PHOTO ABOVE: Kevin Nemeth