University Communications and Marketing
MSU Billings Art Department presents visiting ceramic artist George McCauley
February 25, 2013
Contacts:
Shanna Fliegel, Department of Music, 657-2149
Aaron Clingingsmith, University Relations, 657-2269
MSU BILLINGS NEWS SERVICES — Montana State University Billings Art Department will host ceramic artist George McCauley on Tuesday, February 26 in the Art Annex from 8:30 a.m. to 4 p.m. The Art Annex is located on the corner of Poly and 27th Street.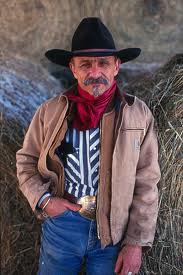 McCauley will be demonstrating ceramic techniques both on and off the potter's wheel. There will be a slide presentation of his work and practices at 5 p.m. A potluck dinner will be held during this time.
George Metropoulos McCauley is a Greek/American Helena based potter and sculptor is well known for making functional teapots, vases, jars, bowls, plates, cups, as well as sculptural wall pieces. George has had 23 solo shows and has been included in 186 exhibitions. He has taught and conducted workshops internationally. The recipient of three National Endowment for the Arts grants and the prestigious Roy Acuff Chair of Excellence for the Arts at Austin Peay State University in Clarkesville, TN, his pottery and sculptures are included in international collections in 11 countries.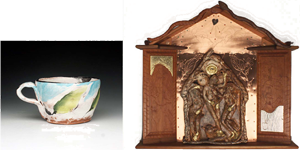 In 2012 he traveled to Japan in order to complete work for exhibitions of his wood fired ceramics and conduct workshops. He is currently working on a film about Ron Meyers, his friend of 45 years, which will premiere in April. He maintains a studio at his home in Helena where he makes colorful earthenware pots and narrative sculpture. Along the way he has worked as a chef in a Greek restaurant, horse trainer, fulltime cowboy, concrete inspector, aluminum siding salesman, western catalog model, lifeguard and carpenter.
If you would like additional information about the event, please contact Shanna Fliegel at 657-2169. Visit MSU Billings Art Department online at msubillings.edu/cas/art.
PHOTO ABOVE: George McCauley; ceramics from George McCauley's collection, as shown in the image above, will be on display at the University campus on Tuesday, February 26.