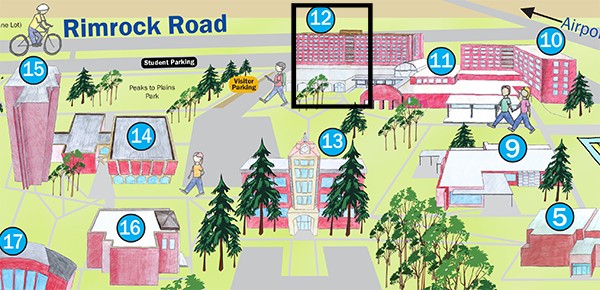 Mission Statement
The Student Health Services provides high-quality, cost-effective health care and mental health counseling with an emphasis on health education and wellness initiatives to promote and enhance student success.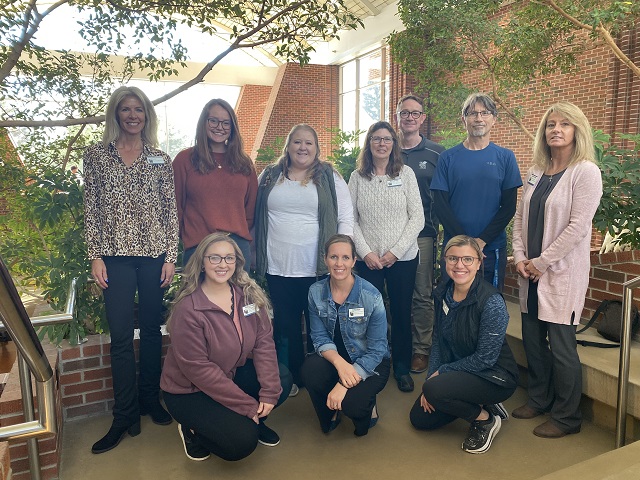 Meet the Staff
Darla Tyler-McSherry
Director
M.S. in Health and Human Performance from the University of Montana
Hometown: Big Sandy, MT
Favorite Hobbies: Outdoor activities—running, biking, golfing, walking my dogs; reading, baking
Favorite Quote: Seal says his mantra is "strength through vulnerability". Pretty much sums it up for me!
Rebecca (Becky) Muller
MS APRN FNP-BC CIC
Infection Prevention & Accreditation Specialist/Medical Director
Favorite Hobbies: Quilting and time alone
Favorite Quote: Philippines 4:13 I can do all things through Christ who strengthens me
Vicki Burford
Mental Health Counselor
U of Iowa, Smith College, MSU Bozeman
Hobbies: Woodworking, alpine and x-country skiing, anything outdoors.
Favorite quote: Life is 10% of what happens to you and 90% how you respond to it.
Jessie Reddick
Wellness Specialist
Bachelors in Health Administration through MSU Billings
Hometown: Aurora, CO
Hobbies: Trying new things, travel, reading, crafting.
Amy Davis
Health Information System Manager
Health Information Technology, AAS; Medical Administrative Assistant, AAS
Hometown: Norway, MI in the beautiful U.P.
Emilee Kidd
RN
Hobbies: Reading, gardening, sewing, hiking and spending time with my family.
Favorite Quote: ""My mission in life is not merely to survive, but to thrive, and to do so with some passion, some compassion, some humor, and some style" - Maya Angelou

Kale Joyce, LAC
Insight Facilitator
Bachelors in Alcohol and Drug Addiction Counseling/Prevention & Psychology from University of South Dakota
Hometown: Helena, MT
Favorite Hobbies: hiking and fishing
Favorite Quote: It's not the mountains we conquer but ourselves. Sir Edmond Hillary
Jerry Girard
Counseling Director
Master's Degrees in Mental Health Counseling and Addiction Counseling both from the University of Great Falls
Hometown: Peerless, MT
Favorite Hobbies: Spending time with family and friends, attending live events, music collecting, and travelling
Favorite Quote: "What is most personal is most universal." Carl Rogers

Dave Butler
Director, MSUB Clinical Testing Laboratory
Professor, Department of Biological and Physical Sciences
Ph.D. in Biochemistry from the University of Wisconsin
Hometown: Madison, Wisconsin
Favorite Hobbies: Tennis, Mountain Biking and Hiking in Deserts and Mountains
Favorite Quote: What you learn from a life in science is the vastness of our ignorance

Grette Treat
RN
St. Olaf College, Bachelor's of Nursing
Hometown: Mound, MN
Hobbies: runnning, hiking, camping, cooking, reading