MSU Billings Jazz Festival
Friday, February 3, 2023
The Montana State University Billings Jazz Ensembles are focused on authentically learning multiple styles of Jazz and Commercial music in order for the student to approach future playing and teaching situations with confidence and knowledge. Our ensembles sincerely enjoy sharing the love of music and broadening our own minds as well as those in the community, to become more artistically and culturally aware.
Adjudication
All college, high school, and junior high jazz ensembles in the state are cordially invited to the MSU Billings Jazz Festival, which will take place on Friday, February 3, 2023, at MSU Billings. All sizes of ensembles are invited to attend, including big bands, combos, modern bands, vocal jazz, and any other size or instrumentation of Jazz or Commercial ensemble. In addition to adjudication, highly experienced clinicians will also provide improvisation, instrumental, and music production clinics. This festival is non-competitive and focused on education and nurturing the love of music. Top Soloists of the festival will be awarded at the evening concert. There are no adjudication fees required for this festival.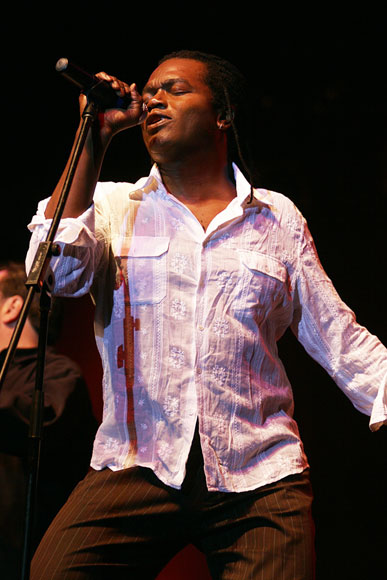 Ricardo Lemvo, 2023 guest artist
Guest Artists & Adjudicators
Concert Tickets
The Jazz Festival Concert featuring the MSUB Jazz Band and the guest artist will take place at the MSUB Petro Theatre from 7-9 pm on Friday, February 3, 2023 (doors open at 6:30 pm). General Admission tickets to attend the performance are only $15. FREE Admission with a valid MSUB ID at the door.
MSU Billings' past jazz festivals have been very successful with guest artists such as Alex Iles, Bob Bowman, Brennan Baglio, Wayne Bergeron, Katisse Buckingham, Maynard Ferguson, Bill Watrous, Doc Cheatum, George Shearing, Bobby Shew, Nick Mancini, Denis DiBlasio, Eric Richards, Kelly Berdahl, Matt Otto, Darrell Green, Dontae Winslow, and Camille Thurman. Please join us in making this another educational tradition and a musical mainstay in Montana.
MSUB jazz band rehearsing Fall 2017
Wayne Bergeron performing with student musicians at the 2016 MSUB Jazz Festival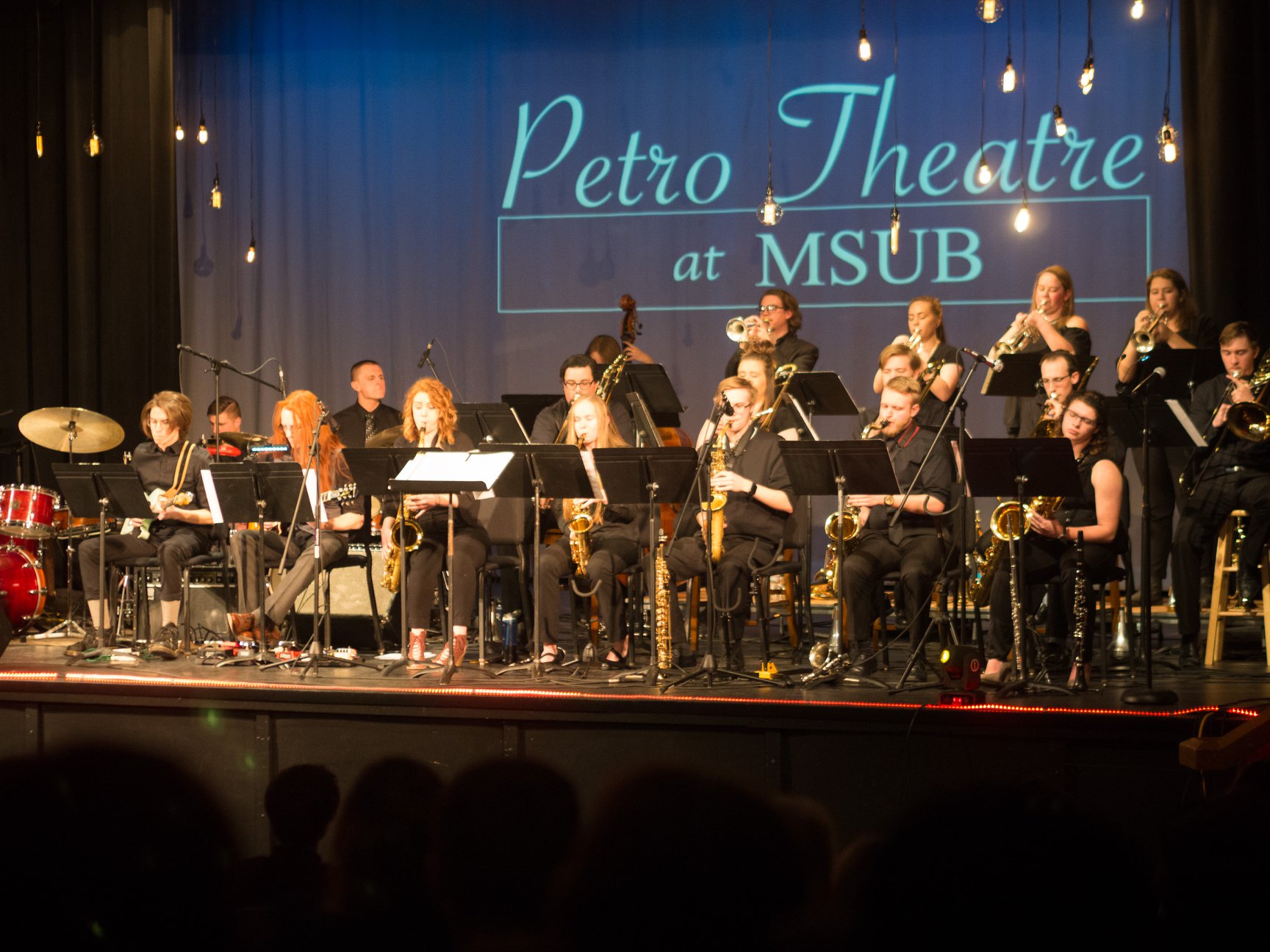 Jazz band
For more information please contact John Roberts.