»» Back to Student Services Menu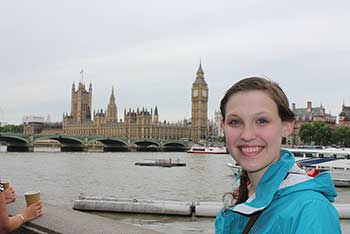 Studying abroad can be one of the most exciting experiences a person can have and can shape an individual's view of the world and their career path. In an age of increasing global interdependence, preparing students to engage the international community is essential to their personal and professional success and is an important aspect of higher education. The knowledge and experience gained from studying abroad will help students stand out in a workplace that increasingly includes the global community.
Montana State University Billings seeks to increase student awareness, understanding, and involvement in the international community by providing students with diverse and affordable options to study abroad. Opportunities are available through various exchange programs, faculty-led short term trips, and other study abroad options. The Office of International Studies assists students by providing information, support, and preparation for these programs. Please visit our office in McDonald Hall (College of Business), Suite 150 to learn more about the exciting opportunities through study abroad.
See also: International Studies Office