MyInfo Admissions Checklist
Step 1: To see your admissions checklist go to the MyInfo Page and log in with your NetID & password.
Video instructions for accessing MyInfo.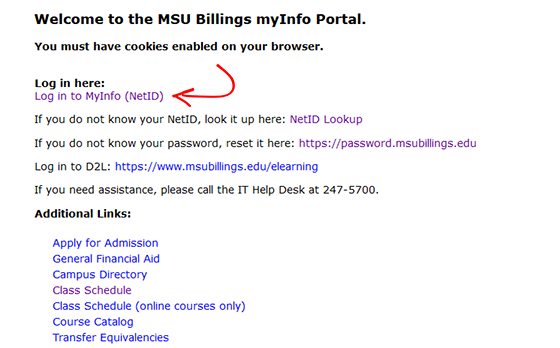 Step 2: Once logged in to MyInfo click on the Undergrad Admissions Checklist.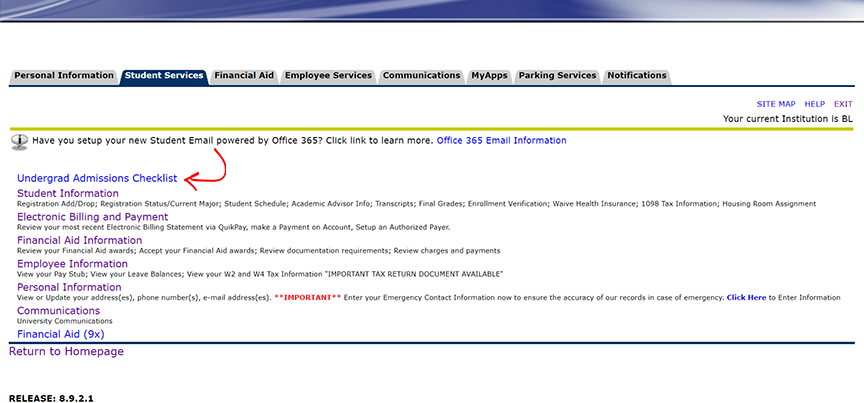 Step 3: Check the status of your application, received transcripts, financial aid, housing, orientation & registration and immunization records.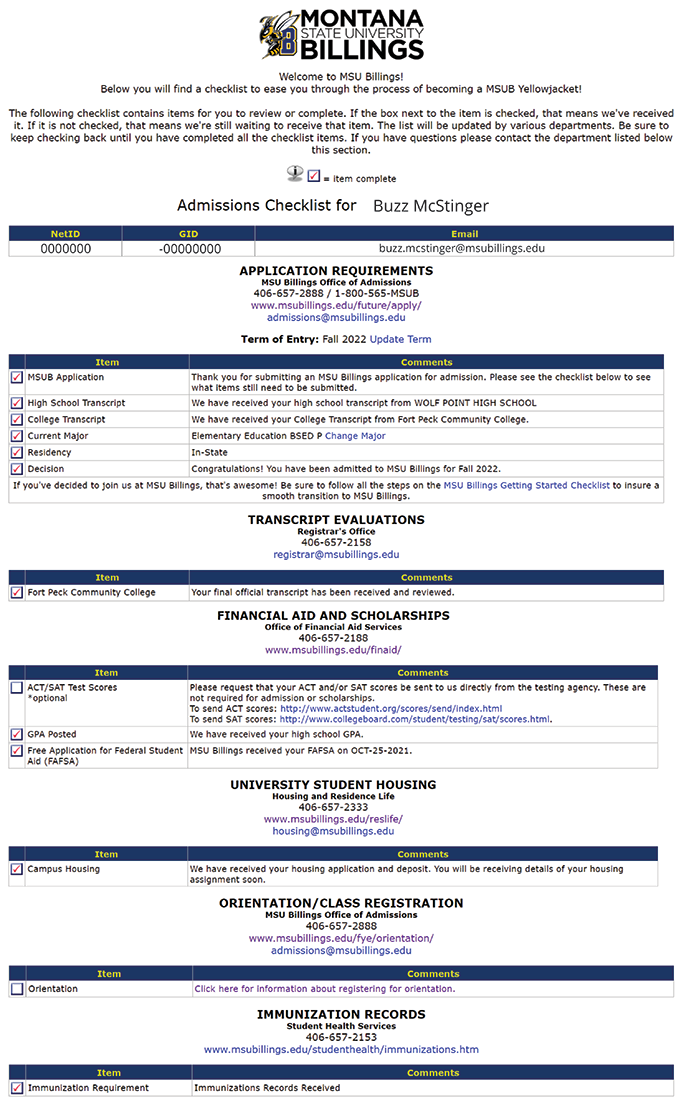 If you have questions please contact New Student Services at (406) 657-2888 or email admissions@msubillings.edu