Student Activities Board Events
Student Activities Board (SAB) SAB's Upcoming Events
FEBRUARY FUN!
14th: Love N' Stuff @ 7:00pm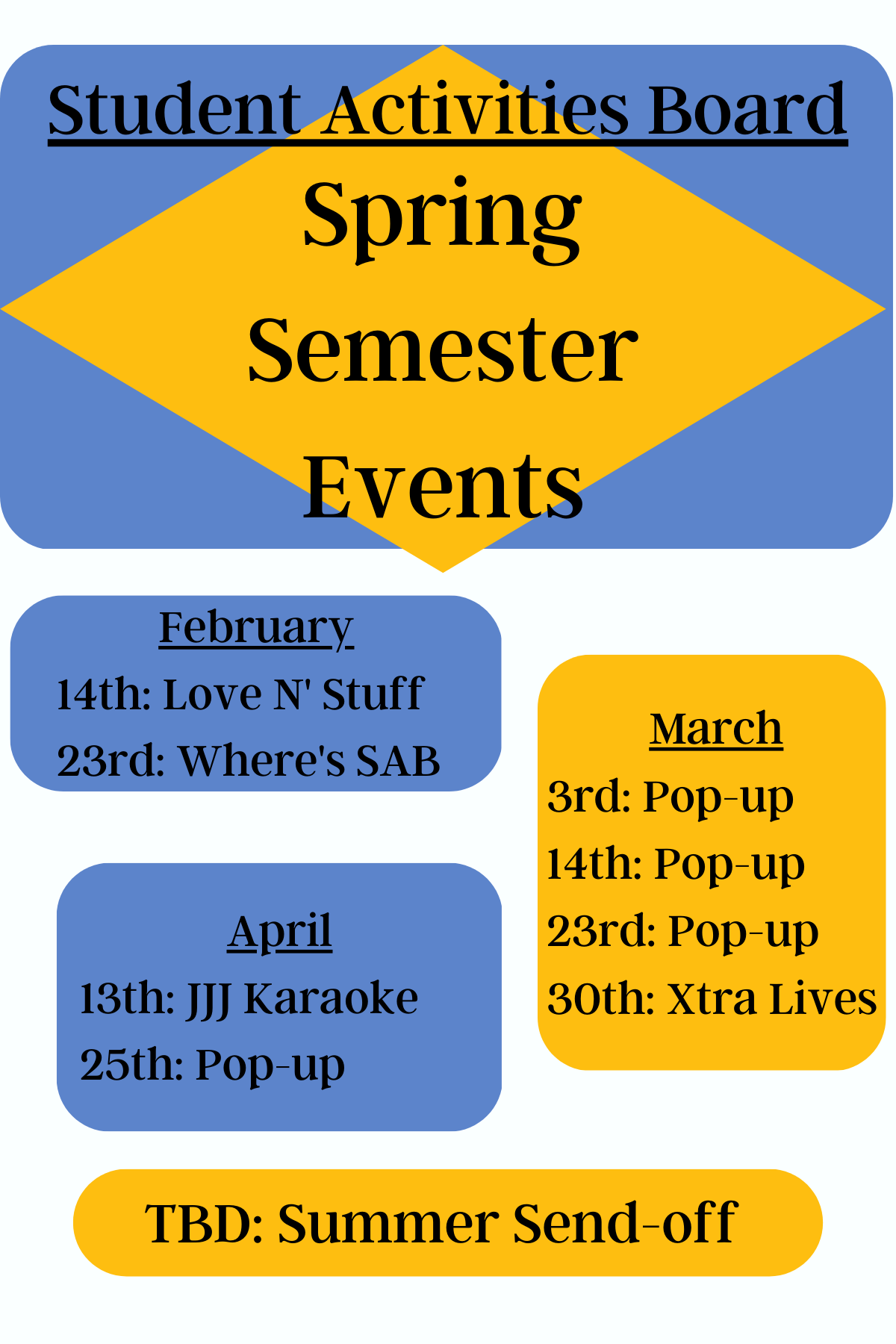 23rd: Where's Waldo Pop-up @ mens and womens bball game!
---
MARCH MADNESS!
3rd,14th, 23rd: series of small pop-up events that will reward participants with points that will be totaled together for a grand prize at the end of the month
30th: Extra Lives Event- be a part of an interactive video game @ 3pm
---
APRIL AWESOMENESS!
13th: JJJ Karaoke @ 6pm; come and show of your skills :)
25th: Mystery Pop-up event
27th: Live Music and Game Night; color some curse words, play some board and card games while enjoying music by Noah Richardson!