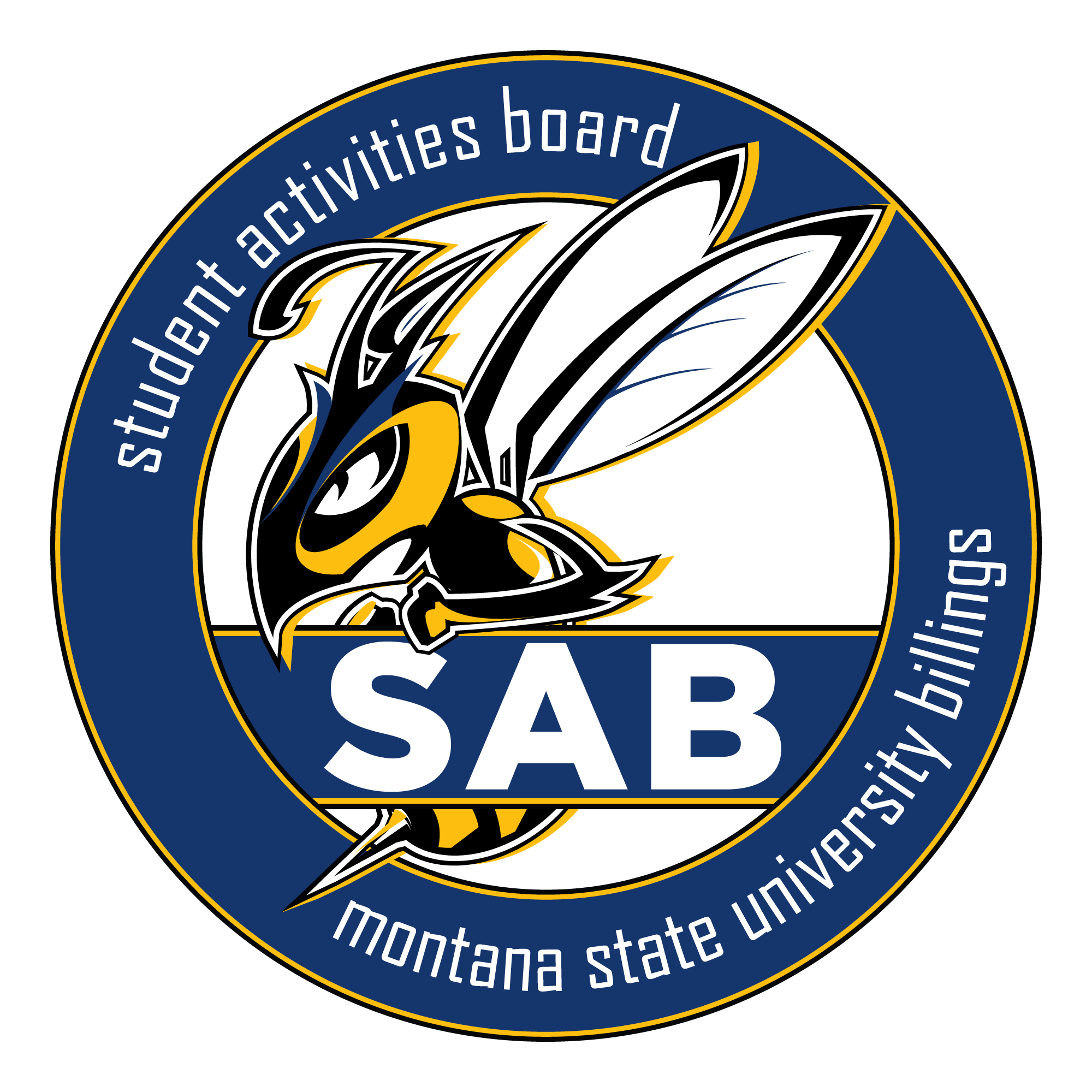 About SAB
The Student Activities Board (SAB) is funded through student fee allocation from ASMSUB (the MSUB Student Government). SAB's mission is to promote a welcoming environment for the Montana State University Billings community by bringing fun events to campus.
The Student Activities Board consists of 13-20 student members, and one non-voting advisor. SAB manages the largest student organization budget to the benefit of students at Montana State University Billings. The student members of SAB are all in charge of every step of the event and program agenda, from selecting and designing events, to securing contracts, and marketing and promoting their activities.
Stay Connected with SAB
MSUB Students: want to stay informed about what SAB is up to? Questions, Comments, Suggestions? Stop by our office (SUB 220), call us at (406)657-2395, or message us on Instagram: @msub_sab

Like us on Facebook!

Follow us on Instagram!
SAB is now hiring! Click on the Board Members tab to see more!
Related Information