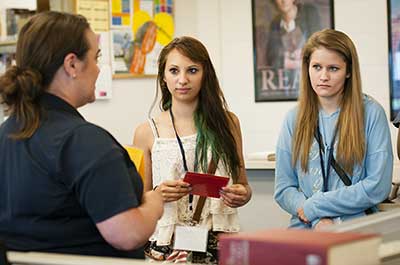 The Advising Center assists international students in designing a personal academic plan which enables you to complete your program requirements as efficiently as possible. While you are pursuing your degree at MSU Billings, your advisors will always be there to answer your questions and help you accomplish your academic goals.

Accuplacer Testing For New Students

The Accuplacer test will be scheduled for new students before you register for classes. Results of this test are helpful to advise students into the most appropriate English, math, and reading courses.

Meet Your Academic Advisor

After taking the Accuplacer test, you will meet with your academic advisor to register for classes and talk about your over all study plans. During the semester, your academic advisor will answer all your questions on class registrations, withdrawals, changing majors, etc.