Civic & Community Engagement
Mission statement
The goal of Civic & Community Engagement is to promote meaningful and impactful partnerships for students, staff and faculty within the wider Billings community. We aim to achieve this by developing student-centered initiatives that foster civic pride, stewardship and sustainability.
Community Engagement works closely with a diverse range of organizations. As a result, we can match you with an engagement opportunity that suits your needs and goals. Come and be part of the community-driven social change happening at Montana State University Billings.
Without the support of our communities, no institution of higher education can thrive
Links
Volunteer Projects and Services
Featured Event
Volunteer Projects and Services
Whether you're looking to meet like-minded people or gain work experience in the non-profit sector, we can find the right opportunity for you at Montana State University Billings. Check out our active volunteer programs and services.
Food Insecurity
One of the core functions of Community Engagement is to address food poverty within the Montana State University Billings community. We run multiple food drives throughout the year aimed at supporting the Yellowjacket Emergency Pantry, our student-focused food service, or local community partners, such as Family Service and the Salvation Army.
Halloween Food Drive
Annual Halloween-themed food drive in which volunteers collect non-perishable food items for the YEP from local neighborhoods. Fancy dress highly recommended.
Holiday Meal Boxes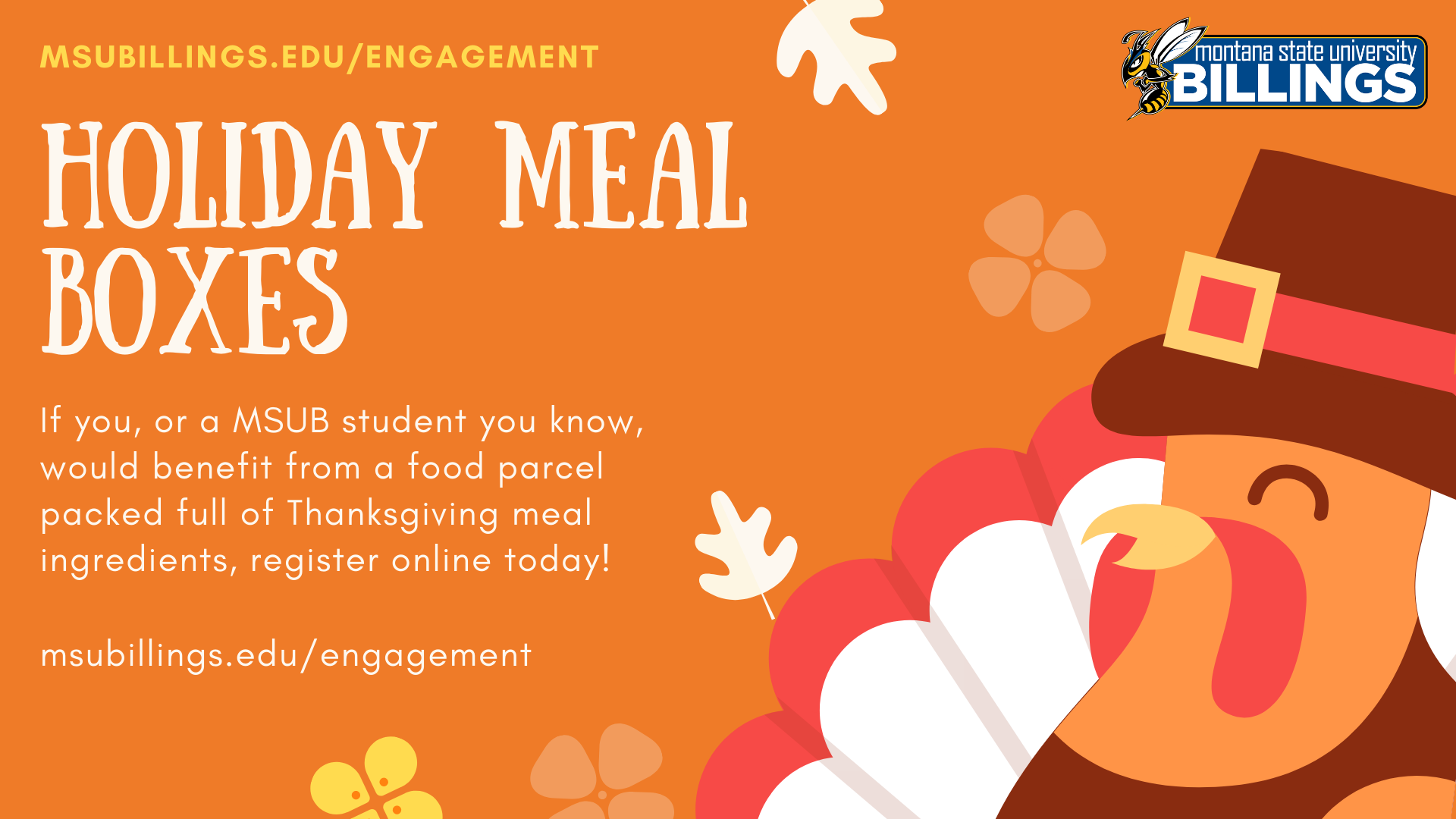 Community outreach program aimed at providing MSUB families Thanksgiving food packages over the holiday period.
Looking to develop your own volunteer group or service project? We can help you design an original project or connect you with an existing volunteering group to help maximize the impact you can make in our community.
Previous events
Jackets from Jackets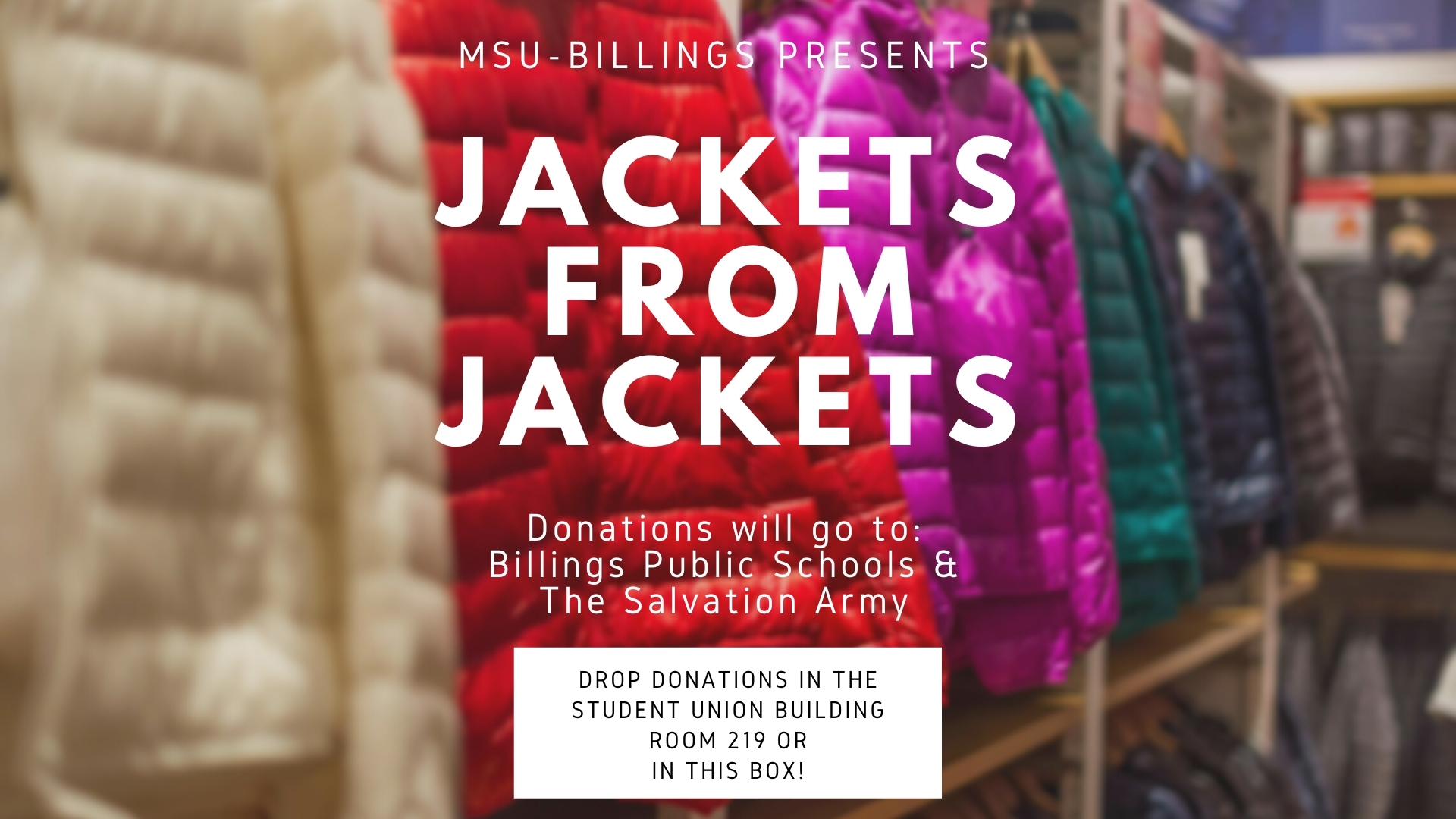 Supporting school-aged children from SD2 with clothing during the winter break. Drop off your donations to SUB Room 219.
World Kindness Day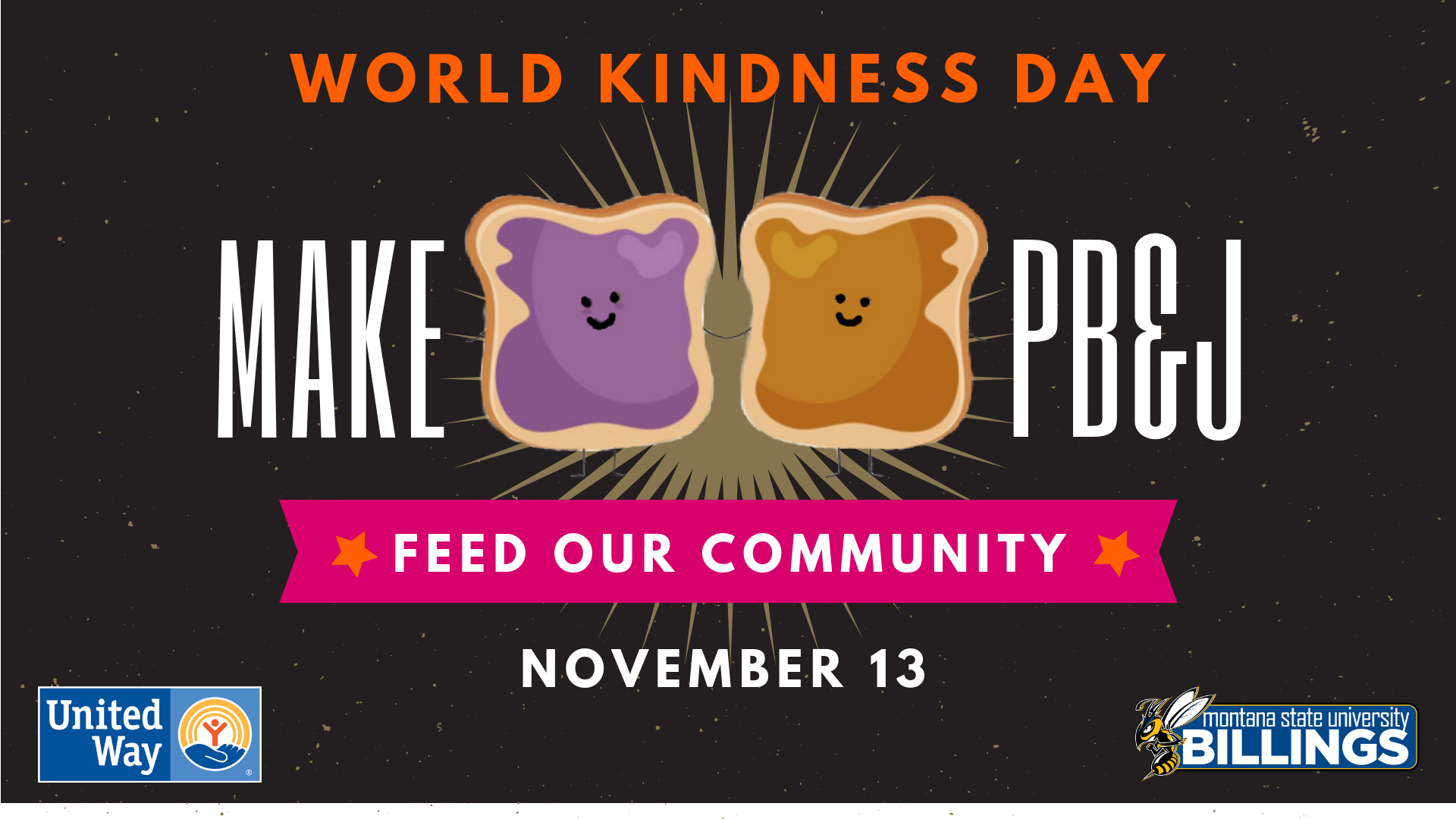 World Kindness Day event to make PB&J sandwiches for local community non-profits. Previous years have included, Tumbleweed, The HUB, Family Service, Salvation Army.
Building citizenship and social responsibility through programs focused on membership, problem solving and observance. Each program acknowledges the importance of life, liberty, freedom and prosperity.
Democratic Engagement Plan 2020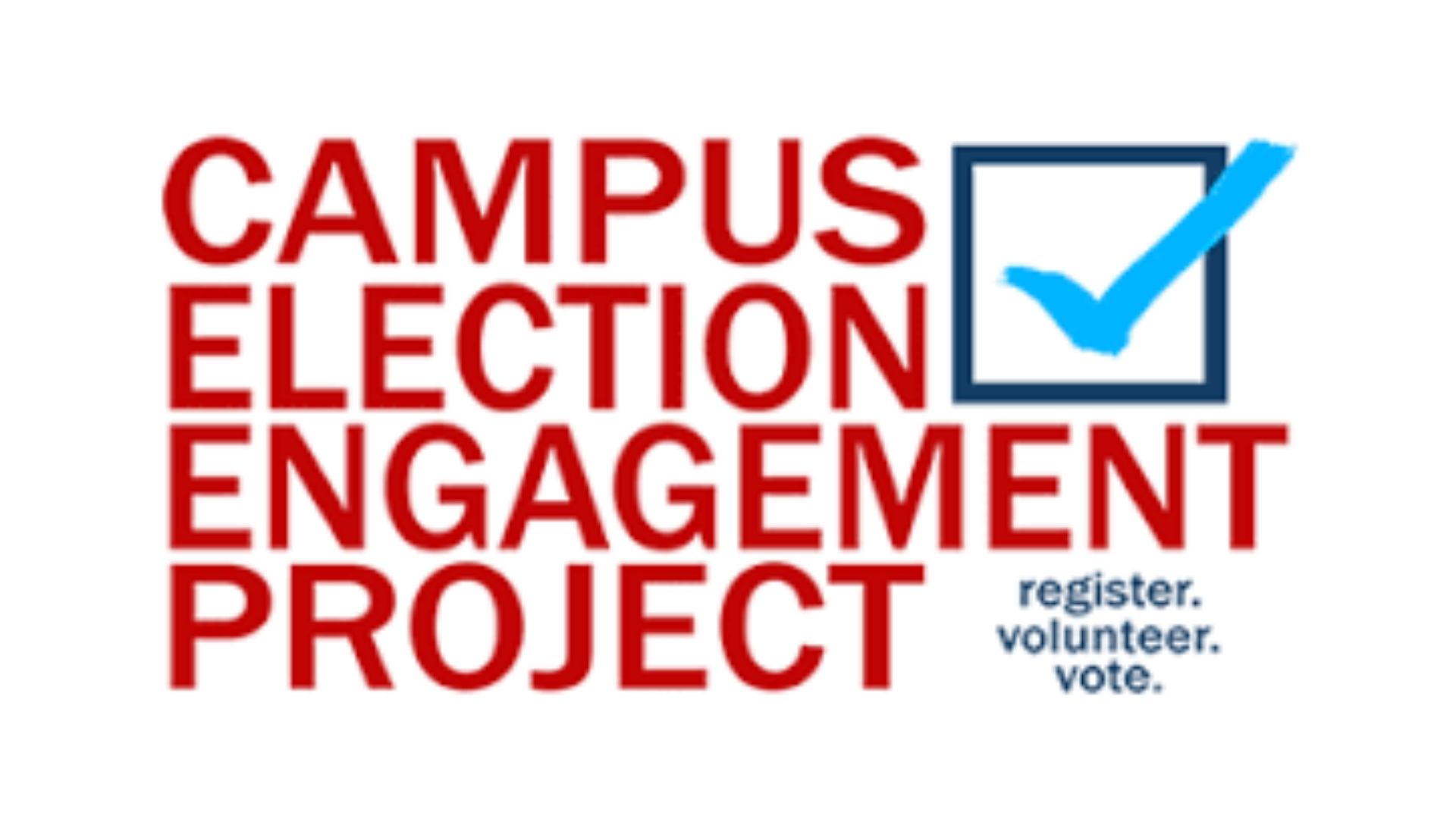 The MSUB Democratic Engagement Plan is our commitment to civic-based activities on and off campus. The goal is to educate students on voter registration, foster a positive culture of voter engagement and create life long habits of civic involvement in our democracy. Click to download
Useful links and community engagement resources from local, state and regional partners.
Community Partners & Non-profits
Looking for a community partner or nonprofit? As of 2020, MSU Billings has over 80 non-profit partners in the local community. Email the
Center for Engagement
for more details.
Awards and scholarship opportunities for service to civic and community engagement
Civic engagement project and course information for the First Year Experience (A&SC 111) and Leadership (A&SC 298) seminar classes.