Environmental Studies
Welcome to the Environmental Studies Program
Addressing environmental issues through science, policies, behaviors and values.
Environmental Studies is among the most innovative programs at MSU Billings. It is a completely interdisciplinary program, which requires students to take courses in a range of subjects, including ecology, environmental ethics, environmental history, geography, and other environmentally related fields.
The program is dedicated to community collaboration and experiential learning opportunities for our students. Students learn to investigate questions concerning environmental issues from three approaches:
scientific perspectives, as understood through the biological and physical sciences;

human perspectives, as understood through social sciences and humanities studies;

policy perspectives, as understood through courses designed around topics such as "Environmental Impact Analyses," "Living with Predators," and "Decision and Policy Analysis in Natural Resources".
As a required part of their curriculum, students must complete a hands-on internship in an area that relates to their field of interest. During their internships, students may work in local, state, or federal agency intern programs or in private firms in the field or in environmental labs.
Bachelor of Arts Degree - Environmental Studies
Associate of Science Degree - Environmental Science No longer accepting new students
Environmental Studies Curriculum
| | |
| --- | --- |
| 30 | General Education Credits |
| 8 | Foreign Language Credits |
| 3 | Additional Writing Credits |
| 7 | ENST Science Credits |
| 9 | ENST Core Credits |
| 9 | ENST Policy Credits |
| 12 | ENST and Society Credits |
| 9 | ENST Directed Career Electives |
| 3-6 | ENST Internship Credits |
| 18 | Minor Field |
| 9-12 | Open Electives |
| 120 | TOTAL CREDITS |
As an interdisciplinary program, the courses are coordinated across eleven fields of study. For further information, contact Dr. Susan Gilbertz.
Faculty in Environmental Studies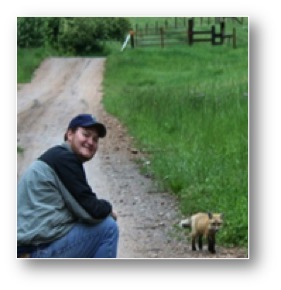 Dennis Elliot ('05)
Hydrologic Technician, US Geological Survey, Billings
"Most degree programs have a specialized and narrow focus right. However, the EVST program allows you to get started when you don't know exactly what type of work you will eventually seek. Once you find an area of interest (Hydrology, GIS, Geology, etc.), you can take courses that fit your goal. Understanding different scientific fields was helpful, both in terms of making a positive impression during interviews and in terms of my first job assignments." -Dennis Elliot