Student Troubleshooting Guide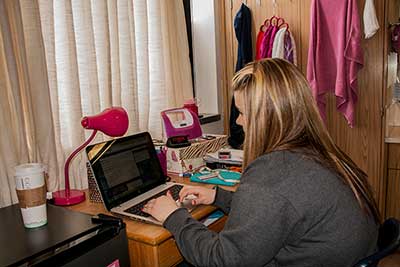 Operating System & Browsers
For best performance please use:
Mac: Chrome/Firefox/Safari (latest version)
Windows: Chrome/Firefox/Edge (latest version)
*Note: while our Adult Financial Education courses are also tested on Windows/IE 11, the recommended browsers for best performance are listed above. As of November 30, 2020, we will be following Microsoft's guidance and will no longer support IE 11.
Browser Settings
JavaScript: Must not be disabled
Pop-Up Blockers: Must be disabled
Security Level Settings: Default settings supported; IE Maximum Security levels not supported
Privacy Settings: Default settings supported; Maximum Privacy Setting (disabling cookies) not supported
Third Party Cookies: Must not be blocked
Hardware
RAM: 1 GB or more
Screen Resolution:

Required: 1024×768
Preferred: 1280×1024

Audio/Video: Sound card with either speakers or headphones
Bandwidth: If you do not have broadband and you are using dial-up connection, you will have difficulty using our courses. Each course loads and plays videos and other media. Broadband connection (e.g. DSL, cable modem or FIOS) with 1Mbps bandwidth or better required; dial-up connections will seriously impede full functionality and viewing multimedia content. Test your bandwidth speed at Speed of Me.
Tablets
EVERFI's courses are compatible on most tablet devices.
Higher Education
Latest iOS on Safari, latest Android on Chrome. If using Samsung use native Samsung browser.
Screen Readers
Screen Readers are supported on desktop computers for the following courses:
Higher Education
Use Windows/Firefox/NVDA, Windows/Chrome/JAWS, or Mac/Safari/VoiceOver for:
All courses on the Foundry platform
Vector Support Line
Open M-F 9:00-5:00 EST 1-800-434-0154 extension #3
Questions? Please contact the Student Health Services office at 406.657.2153 or e-mail everfi@msubillings.edu