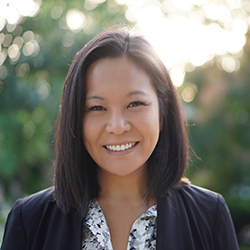 Dr. Sasha Zhou (Keynote Speaker)
Assistant Professor, Wayne State University, Co-PI Healthy Minds Study
Dr. Sasha Zhou is an Assistant Professor in the Department of Public Health at Wayne State. Her research uses mixed methods to understand and address the mental health needs of emerging adults and college student populations with particular focus on underserved populations. Dr. Zhou is also a co-investigator of the Healthy Minds Network, a research-to-practice network dedicated to improving the mental and emotional wellbeing of young people through innovative, multidisciplinary scholarship. She received her Ph.D. in Health Services Organization and Policy at the University of Michigan School of Public Health, where she was a Center for Research on Ethnicity, Culture, and Health (CRECH) Scholar.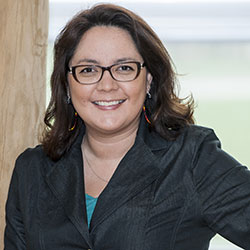 Dr. Annie Belcourt
Professor School of Public and Community Health Sciences Departments, University of Montana
Dr. Belcourt Chairs Native American Studies and is an American Indian Professor in the College of Health at the University of Montana's School of Public and Community Health Sciences Departments. She completed her clinical training and doctoral studies in clinical psychology with advanced postdoctoral science training completed at the Centers for American Indian and Alaska Native Health. She has worked clinically with diverse populations, including combat veterans, Native Americans, and low-income populations specializing in posttraumatic stress reactions and multiple psychiatric conditions. Her research and clinical priorities include mental health disparities, posttraumatic stress reactions, risk, resiliency, psychiatric disorder, and environmental public health within the cultural context of American Indian communities. She currently teaches American Indian public health courses. She was raised on the Blackfeet Reservation and is mother to three children. She serves as a faculty senator for the University of Montana and is a member of the Executive Committee of the Senate. Publications she's appeared in are the American Journal of Public Health, Psychological Bulletin, American Psychologist, Educational and Psychological Measurement, and Transcultural Psychiatry.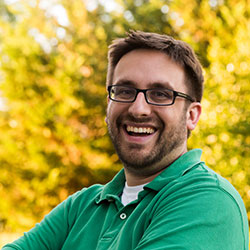 David Arnold
Vice President for Health and Wellness, NASPA
David Arnold serves as the assistant vice president of health, safety, and well-being initiatives having joined NASPA in 2014 after 10 years working college substance abuse prevention. He has spoken at dozens of conferences regarding peer education, college substance abuse prevention, and health promotion. David administers two statewide coalitions for chronic disease and substance abuse prevention in Colorado and Montana. He also chairs the Higher Education Mental Health Alliance (HEMHA) and coordinates the NASPA Strategies Conferences focused on substance abuse prevention, sexual violence prevention, mental health, and well-being.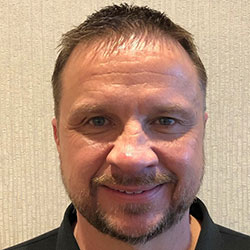 Karl Rosston, LCSW
State Suicide Prevention Coordinator
Karl Rosston is the Suicide Prevention Coordinator for the Montana Department of Public Health and Human Services. He provides evidenced-based programs to all Montana secondary schools, implements the State Suicide Prevention Plan, supports the Montana Suicide Prevention Lifeline, implements firearm safety programs and statewide media campaigns, provides suicide prevention trainings, and coordinates suicide prevention efforts around the state. Karl is a master-level trainer in QPR and trains people at many of the state's universities and health care settings in suicide safe care for patients. Previously, Karl was the Director of Social Services at Shodair Children's Hospital in Helena. Before returning to Montana, he was on the faculty of the University of Colorado, School of Medicine, and a clinical consultant with the Colorado Division of Youth Corrections. He is a licensed clinical social worker who maintains a small private practice in Helena. He received his Master's in Social Work from the University of Denver and his Bachelor's in Psychology from the University of Montana.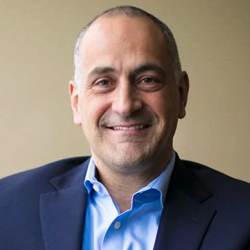 Eric Arzubi, MD
CEO & Co-Founder of Frontier Psychiatry
Dr. Arzubi co-founded Frontier Psychiatry in 2019 to introduce an accelerated, more aggressive response to Montana's growing mental health crisis. He served as Chair of Psychiatry at the Billings Clinic from 2014 to 2019, during which time he led the creation of Montana's first psychiatry residency training program and the launch of Montana's first EmPATH Unit, a service dedicated to providing timely care to individuals in crisis. In 2020, the Montana Medical Association presented Dr. Arzubi with one of its top physician awards, the Doctor Jack McMahon Service to Montana Physicians Award, for his contributions. Dr. Arzubi is currently an Assistant Clinical Professor at the Yale Child Study Center. He has proudly served as President of the Big Sky Regional Council of Child and Adolescent Psychiatry and as a board member of the School-Based Health Alliance. Dr. Arzubi is board certified in general psychiatry and child/adolescent psychiatry.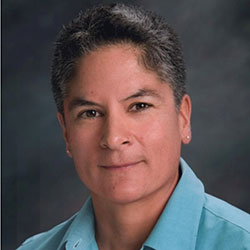 Kee Dunning
LCPC and CEO, Dunning Counseling and Consulting (to be introduced by Melissa Glueckert, ASUM Senator)
Kee is a psychotherapist in private practice, adjunct faculty, and author, writing on topics such as rural youth suicide risk assessment and intervention, cognitive behavioral therapy, teen dating abuse, bullying, concepts in communication, LGBTQ+ mental health, anger, and conflict management. For nearly two decades, Kee has provided crisis intervention triage for homeless, trafficked, and at-risk youth and families and their support systems. Kee has also been a Clinical Supervisor for Graduate Studies in Counseling at Montana State University. Her work has been featured in the Ken Burns documentary and Ewers Brother Production, "Hiding in Plain Sight: Youth Mental Illness."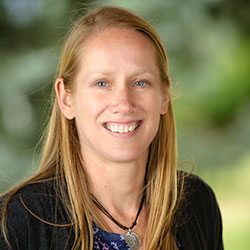 Dr. Laura Thum
Laura Santa Thum is a licensed psychologist and the Assistant Director of Outreach and Prevention at Montana State University, Counseling and Psychological Services. She and her colleagues provide training to staff and faculty focused on how to engage with students about their mental health as a Mental Health First Aid and Question, Persuade, Refer facilitator and through specific workshops focused on how to respond to students in distress. She also provides individual and group psychotherapy services to students on campus, working from a generalist perspective with a specialty in college mental health. Prior to working at university college counseling centers, she worked with adolescents and adults in both inpatient and outpatient settings.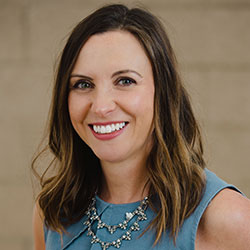 Amber Long, M.Ed.
Amber Long, M.Ed., is the Associate Vice President for Student Wellness at Montana State University. Her portfolio contains Student Health Services, Counseling & Psychological Services, Health Advancement, and Recreational Sports & Fitness. All these areas will reside inside the new Student Wellness Center slated to open spring 2024. Amber holds an M.Ed. in Higher Education Leadership and a B.S. in Community Health Education. She has worked in campus recreation, fitness and student wellness in progressively complex roles throughout her career. Amber is eager to cultivate a bold new vision of shared ownership for student well-being and organizational health at MSU Bozeman.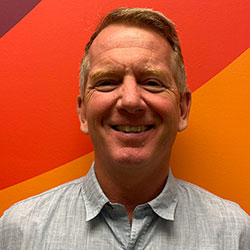 Ashby Kinch, Ph.D.
Dr. Ashby Kinch is professor of English and Dean of the Graduate School at the University of Montana. His research areas include medieval visual and poetic representations of death and dying, on which he has published widely. He currently is working on an NEH grant, "Re-Imagining Death," focused on generating community conversations about death, dying, and grief. He has been working on mental health and wellness support for graduate students for 4 years, including offering CBT trainings, peer counseling, and wellness support to graduate students in conjunction with on-campus collaborators. He serves as the PI at University of Montana on the NSF-funded Collaborative Research (Innovations in Graduate Education): Mental Health Opportunities for Professional Empowerment in STEM (M-HOPES).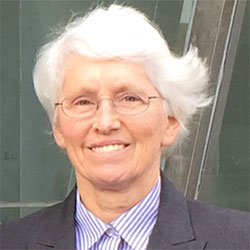 Beverly Hartline, Ph.D.
Beverly Karplus Hartline is Professor Emerita of Geophysics at Montana Technological University, where she retired in 2021 after serving as Vice Chancellor for Research and Dean of the Graduate School. She fulfilled similar responsibilities at the University of the District of Columbia and Delaware State University. Previously, Hartline held scientific leadership roles at Department of Energy National Laboratories, including Argonne, Los Alamos, Jefferson Lab, and Lawrence Berkeley Lab. From 1996 to 1998, she was Assistant Director for Physical Science and Engineering at the White House Office of Science and Technology Policy. She has done remote-sensing research at NASA's Goddard Space Flight Center and wrote Research News articles for Science. With a bachelor's degree in physics and chemistry and a Ph.D. in geophysics, Beverly is recognized as a champion for the inclusion and advancement of women and underrepresented minorities in science and engineering. She leads the collaborative NSF-funded project on Mental Health Opportunities for Professional Empowerment in STEM, and is an elected Fellow of Sigma Xi, the American Association for the Advancement of Science, the American Physical Society, and the Association for Women in Science. She and her husband, Fred, enjoy Montana's outdoors by hiking, biking, cross-country skiing, kayaking, backpacking, and horse packing.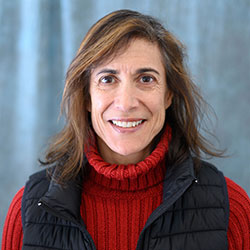 Sarah Keller, Ph.D.
Dr. Sarah N. Keller received her Ph.D. from the University of North Carolina at Chapel Hill, her master's degree from Columbia University in journalism, and her bachelor's degree in social studies from Wesleyan University. Keller's research revolves around health communication, narrative education, and service learning. She combines her professional experiences from overseas entertainment education and health communication campaigns with local non-profits and student learning. Prior to becoming an academic, Keller worked with Population Communication International, USAID, and Family Health International to study media interventions for reproductive health. More recently, Keller has been funded by the Montana Idea Network for Biomedical Research Excellence to evaluate community-based media projects for suicide prevention. Her ongoing research agenda centers on examining the use of mass media to promote health behavior and attitude change on a variety of public health topics, focusing on mental health and well-being. In 2022, she served as PI on the Collaborative Research: Mental Health Opportunities for Professional Empowerment in STEM at MSU Billings where she is currently a professor in the Department of Communication.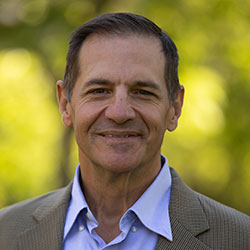 Dave Nordel, CMSgt, USAF (ret), RN, BSN, MS
Dave Nordel is a retired United States Air Force Command Chief Master Sergeant with over 30 years' leadership, management, and mentoring experience, he holds an undergraduate degree in nursing and a master's degree in disaster and emergency management, Dave served as an advanced medic in areas of operations to include Saudi Arabia, Somalia, South America, Iraq, Korea, Japan, and Hungary. Dave grew up in rural Northern California in a dairy farming community and left home at 19 to join the Air Force. He ascended through the enlisted ranks to culminate as the senior enlisted leader for all nuclear missile forces in the United States. He has post graduate certificates in leadership and management from the Mendoza Business School, University of Notre Dame and the Kenan-Flagler Business School, University of North Carolina, Chapel Hill. He is a graduate of the Center for Creative Leadership and the Gettysburg College Leadership Experience. Dave has vast experience leading small groups and large organizations and has also led city government activities and large organizations as an emergency manager for multiple communities through COVID-19 and other disaster situations. Dave currently lives in Montana where he serves as a mentor and speaks to young and mature leaders to aid in their development and future successes, continuing to give back the gifts he has collected along the way. Dave currently sits on the board of directors for Horses' Spirits Healing aiding veterans and their families to heal from visible and non-visible wounds using equine therapy. Dave is the owner of One Man with a Plan consulting and is a #1 Best Selling Author – Giving Back! Life and Leadership from the Farm to the Combat Zone and Beyond.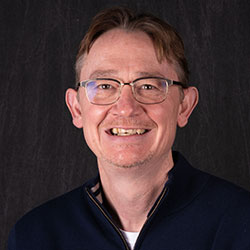 Jerry Girard, LCPC, LAC
Jerry is the current Counseling Director in Student Health Services at Montana State University Billings. Arriving at MSUB in 2001, Jerry was a counselor at the University of Montana Western for the ten years prior. In addition to providing counseling services to MSUB students, Jerry is active in outreach in networking across campus, including often teaching Mental Health First Aid and QPR Gatekeeper trainings to students, staff, faculty, and friends. Before becoming a therapist, Jerry was a high school teacher and coach for thirteen years, and currently, he and his wife, Sherri, are the owners of Girard Consulting and Education which provides mental health related programming for interested groups, teams, and businesses. Jerry is a licensed clinical professional counselor and a licensed addiction counselor with master's degrees in each from the University of Great Falls.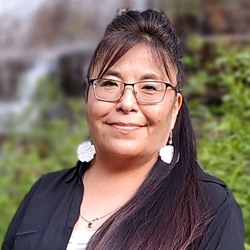 Kathleen Little Leaf, MSW, LAC, SWLAC
Kathleen, owner of Little Leaf Consulting & Little Leaf Counseling, LLC, is an enrolled tribal member from the Blackfoot Peigan Tribe and is a descendent of the Blackfeet tribe. Kathleen has worked within Indian Health Services providing Mental Health and Addiction Treatment and Prevention, Addiction Education, and Addiction Recovery services for over a decade and has worked in other areas and places within behavioral health. She has also worked with many student interns and practicum students over the years providing supervision and placement, giving students the opportunity to learn about the behavioral health field including chemical dependency. Enhancing the wellbeing of students in opportunities for growth is very important for her as she relates to being a student and needing that support for her own wellbeing and mental health. Kathleen is passionate about the importance of utilizing Native American culture as a mode, modality, or therapeutic approach in healing within different areas of need within Indian Country and seeks to provide supportive opportunities for all students to learn.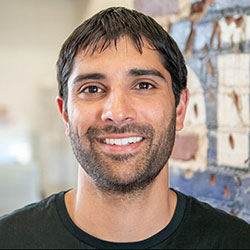 Nathaan Demers, Psy.D.
Nathaan Demers is passionate about people. This passion has led him to an enriching career as a clinical psychologist, filled with a number of twists and turns working across a variety of settings. Nathaan is an active traveler, outdoors enthusiast, and athlete – these aspects of his life have inspired him to think beyond the traditional confines of mental health care. He strives to find innovative ways to expand the reach of mental health services to improve the lives of others. He started his career within the field in Marion, MT, working at a therapeutic boarding school supporting students with severe anxiety, depression, substance use, and suicidality. While Nathaan is fascinated by all areas of psychology, his passion lies within the positive psychology movement working specifically in preventative behavioral health and well-being. In his current role as the VP of Clinical Programs & Strategic Partnerships at Grit Digital Health, he leads a multidisciplinary team innovating at the intersection of behavioral health and technology.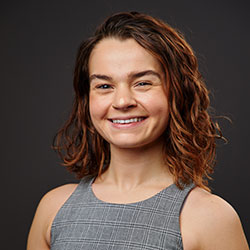 Mia Trentadue, MPH
Mia believes that you can spark a passion for well-being in anyone if you give them the right inspiration. Mia is a public health practitioner with experience working in college health promotion and prevention. In her previous roles, she oversaw campus-wide mental health, sexual well-being, and substance use programming and implemented scalable online initiatives to connect students to well-being resources. Mia is currently the Partner Success Manager on the YOU at College and Grit Digital Health teams, working at the intersection of behavioral health and technology to support college student well-being and success.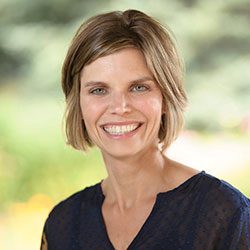 Betsy Asserson, Ph.D.
Dr. Betsy Asserson is a licensed psychologist and the Director of Montana State University Counseling and Psychological Services. She has worked in different mental health settings throughout her career and has devoted over 20 years to specializing in college mental health and training new professionals. Her specialized clinical interests include trauma, eating disorders, and working with sexual assault survivors, as well as general interests in depression, anxiety and developmental concerns. She has served on the OCHE Suicide Prevention Task Force since its inception in spring 2015.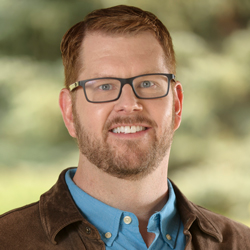 Brian Kassar, Psy.D.
Brian holds a Doctorate in Clinical Psychology from the Illinois School of Professional Psychology in Chicagoand is a licensed psychologist. Since 2000, he has worked at Montana State University's Counseling & Psychological Services. He served as the Project Director for the SAMHSA/GLS Suicide Prevention Grant and currently serves as the Suicide Prevention Coordinator for campus. He is certified in QPR and Mental Health First Aid, serves as the liaison to the MSU Veteran Support Center, and is a member of the OCHE Mental Health Task Force.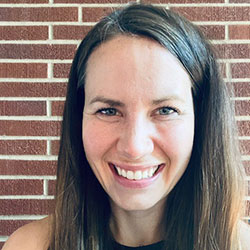 Kayli Julius
Kayli serves as the Wellness Director for the University of Montana and is a National Board Certified Health & Wellness Coach (NBC-HWC). She has a decade of experience supporting student wellness at the University of Montana. Most of her career to date has been spent supporting students' individual wellness through health coaching. With this experience she feels strongly about the fundamental importance wellness plays as a part of their success academically and personally. Recently, she has been named strategy lead for a new Priority for Action (PFA) to enhance student well-being at UM.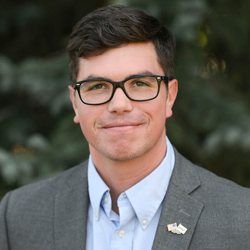 Joe Schumacher
After serving in the United States Army for ten years, Joe Schumacher returned to his hometown of Bozeman to utilize his VA educational benefits and earn a college degree. After graduation, Joe worked as an educator for the VOICE Center and is now assisting other veterans in their separation from the military and transition to the university as the director of Veteran Services at MSU, where he has served for the last 5 years. When not on campus, Joe spends his time in the great Montana outdoors with his wife and 11 year old daughter.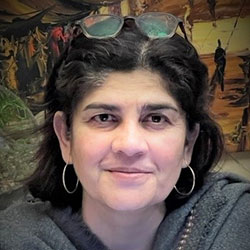 Ambrin Masood, PHD, LCPC, School Psych
Ambrin Masood is an associate professor for the Department of Rehabilitation and Human Services at Montana State University Billings and a Montana licensed school psychologist. She earned her Ph.D. in School Psychology from Auburn University in Auburn, Alabama, and her master's degrees are in Clinical and Experimental Psychology. She is a Licensed Clinical Professional Counselor and a licensed School Psychologist for the state of Montana. She has years of experience in psychological testing as a psychometrician and therapy as a school psychologist. She serves on the editorial boards of the Journal of Public Health Issues and Practices and Journal of Educational and Developmental Psychology. Her main interest is in cross-cultural research and research on parenting and resiliency in children. She has authored articles in the areas of personality, mental disability, language, and resiliency in youth. She has given back to her community through educating people about resiliency, culture, stereotypes, and prejudice, including building bridges and becoming aware of our fellow Muslims in an attempt to eradicate stereotypes and prejudice.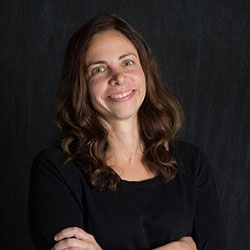 Amy Capolupo, LCSW
Amy Capolupo has over 20 years' experience working in the field of disability-related access and equity. She is the director of the Office for Disability Equity at the University of Montana and the Montana 10 program. She is also the co-chair of the campus behavioral intervention team. Amy is trauma informed and takes an intersectional approach to all facets of her role including direct service, policy work, and employee relations. In 2015, she was a keynote speaker at the Washing Association on Postsecondary Education and Disability.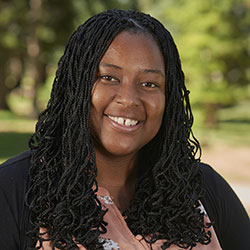 Levenae Buggs, Ph.D.
Levenae is a licensed psychologist, outreach specialist, and Active Minds advisor at Montana State University Counseling and Psychological Services. As part of her role at MSU CPS, she provides individual and group counseling to students, and outreach services to students, faculty, and staff. She enjoys working with college students and has a particular passion for outreach and working with students with underserved, underrepresented, and marginalized identities. She also enjoys working with student athletes and clients with a wide variety of symptom presentations. Levenae appreciates being on a college campus as it affords her with opportunities to work with students in a clinical capacity and engage with students, faculty, and staff by facilitating workshops, trainings, and events related to mental health and diversity, equity, and inclusion.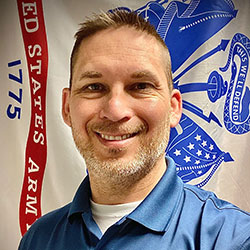 Shane Grantham
Shane Grantham retired from the US Army in 2015, where he served as a Combat Engineer. During his military career, Shane completed three deployments to Iraq and has served in a multitude of military leadership roles, culminating as a company First Sergeant. As a Billings native, Shane returned home to be closer to family and reconnect with his Montana roots. He enjoys exploring Montana and the surrounding states, flyfishing, spotting wildlife, and spending time with his wife Kristin. Shane received his Bachelor of Arts Degree in History from MSU Billings in 2022 and is currently serving as its Director of Military and Veterans Success.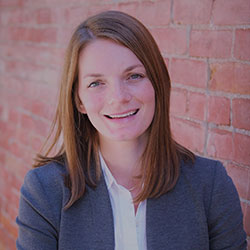 Crystine Miller, MA
Crystine Miller is the Director of Student Affairs and Student Engagement for the Office of the Commissioner of Higher Education. She leads Montana University System efforts in identifying system-level student affairs and success priorities, driving strategic retention and completion strategies, and leading system efforts on equitable college attainment. Among other projects, she leads the MUS Suicide Prevention & Mental Health Task Force, developmental education reform, and Montana 10, the Montana University System's signature student success initiative. She received her BA in English from Carroll College and her MA in English from the University of Oregon.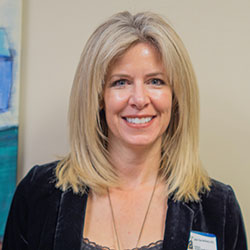 Darla Tyler-McSherry, MS
Darla Tyler-McSherry has a bachelor's and master's degree from the University of Montana in Health and Human Performance. Darla has been involved with college health for over 28 years and is the Director of Student Health Services at Montana State University Billings. She is the founder and visionary of Ask In Earnest, an initiative designed to address mental health, depression, and suicide in the farm and ranch population. Darla also serves as the Coordinator for the Yellowstone County DUI Task Force, Treasurer for the Rocky Mountain College Health Association, and Treasurer for Horses Spirits Healing, Inc.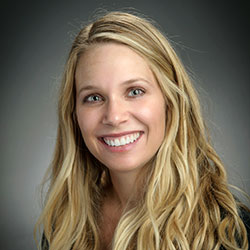 Beth Ann Carter
Beth Ann is the Assistant Director for the Behavioral Health Workforce Programs at the Montana Office of Rural Health/State AHEC. She has worked on behavioral health-focused grants for the last five years. Her programs have trained approximately 6,500 Montanans across the state since 2017. As a rural Montana native, she understands the struggles that many small communities face with access to quality healthcare. Beth Ann holds a BA from California State University, Sacramento in Education with a minor in Human Development. She enjoys fishing, hiking and traveling with her family.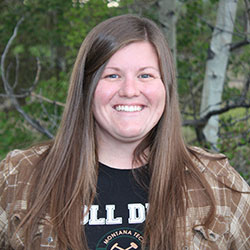 Natasha Chadwell, Ecological Restoration Grad Student, Montana Tech
Natasha is a fourth-semester graduate student at Montana Technological University. In addition to her full-time studies, she works full-time on campus as a Program Admin while also balancing family life with her husband and daughter. After the birth of their daughter in 2016, Natasha pursued an online degree from the University of Phoenix, completing her Bachelor of Science in Environmental Science with a minor in Biology in 2020. After graduation, her passion for the environment and desire for increased hands-on experience and employability led her to Dr. Robert Pal and his Ecological Restoration Program. Natasha was ecstatic to get into the lab and help find creative solutions to our restoration challenges. Her research explores interactions between mycorrhizal fungi and native plant species in landscapes impacted by mining. She finds great joy in her studies but also experiences the immense weight of balancing what can feel like multiple lives. Last spring, Natasha participated in peer group sessions offered by the MT HOPES team and found them incredibly insightful to the mental health of graduate students. She deeply appreciated the candid connection with other graduate students and the stresses they share. To cope with stress and recenter, Natasha and her family spend free moments hiking, camping, mountain biking, fishing, and taking one-night getaways to southwest Montana's hot springs.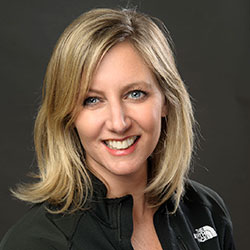 Marci Torres, MPH
Marci started her career working for the Department of Defense, Health Affairs doing medical research on the impacts of the first gulf war on service members and helped to develop a combat stress control program aimed at reducing or early recognition of the onset of PTSD as well as mitigating the impacts of chemical and biological warfare on the mental health of service members. She continued her work with the US Army and NAVY, conducting mandatory health and well-being training for service members and consulting on other health and well-being areas for the services. Marci moved into higher education in 2011 and has worked at the University of South Carolina, University of Oregon, and now MSU Bozeman as the Director of Health Advancement. She received her Master of Public Health from George Washington University, and her Bachelor of Science in Health Science from Clemson University in South Carolina.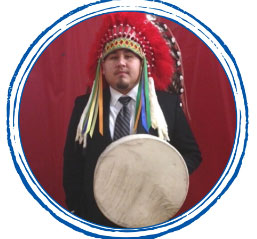 Terrance Lafromboise, MSW-ITR
Also known as IissiiksaakoomApaapooma (Entering thunders lodge), Terrence is an enrolled member of the Blackfeet Nation. He is a recent graduate from the University of Toronto, the Factor of Inwentash School of Social Work Masters in Indigenous Trauma and Resiliency program. Terrance works as the coordinator for the Zero Suicide Grant Program at the State of Montana Public Health and Human Services, Behavioral Health Disabilities Division. His primary role is the implementation of Zero Suicides, and Safe Care Pathway within Indigenous communities' systems of care in Montana. Another role includes helping improve and culturally enhance suicide prevention systems state and reservation wide. He has dedicated most of his professional career working on suicide prevention in indigenous communities as a mental health consultant, MSPI Grant Coordinator, youth coach, youth mentor and community advocate and has done grassroots and cultural approaches in Indigenous communities across the United States. Terrance's work comes as a cultural preservationist to connect, teach, and create space by providing ceremony to those that have never been connected. Rooted in Piikanipaitapiisinii (Blackfeet way of life) the Blackfeet language, his education and experience help create a traditional-new age practice of belonging and healing that could help connect and improve our behavioral health issues in Indian Country.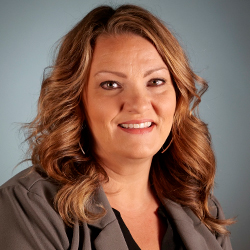 Amber Spring, MS, LCPC
Amber Spring has served as the Counselor at Montana State University-Northern since 2014 and considers herself fortunate to have worked in collegiate mental health for over a decade. In addition to providing individual, relationship, and group counseling services to students, she serves on the campus CARE Team (Chair) and the liaison to the BIT Team. Amber provides outreach to the campus and greater community to increase awareness and decrease stigma, including QPR Suicide Prevention training and Safe Zone LGBTQ awareness and ally building workshops. She is active in leadership development for both students and staff and advises ASMSUN Student Senate. A passionate mental health advocate, Amber serves on the Hill County Suicide Awareness Coalition (Chair), the Hill County Local Advisory Council (LAC) on Behavioral Health (Vice Chair), the Hill County Health Consortium, the Substance Abuse & Misuse Coalition (MSUN Subcommittee Chair) and on the Board of Trustees for the Montana Mental Health Trust. She also has a private practice in the community.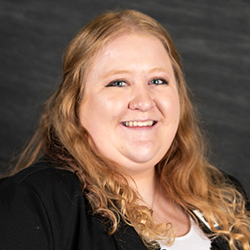 Kelsey Osmond, LCPC, NCC
Kelsey is currently a Mental Health Counselor in Student Health Services at Montana State University Billings. Before coming to MSUB in 2022, Kelsey was a practicing mental health counselor in Wyoming for 3 years. She worked primarily with children and young adults in private practice settings and in substance abuse treatment facilities. She also has 5 years of experience working on college campuses in various departments. Kelsey found her passion for helping students navigate the college experience while in these positions. Kelsey is currently a licensed professional counselor in Wyoming, a licensed clinical professional counselor in Montana, and is a national certified counselor by the National Board for Certified Counselors. She received her bachelor's in psychology from the University of Wyoming and her master's in clinical counseling from Bellevue University.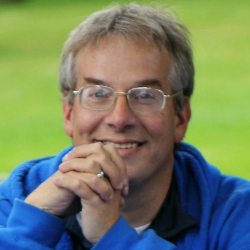 Rev. Dwight Welch
Dwight Welch is the campus pastor at United Campus Ministry at MSU Billings and is ordained through the United Church of Christ. With master's in philosophy and religion from United Theological Seminary and Southern Illinois University, Dwight works as a part time instructor in philosophy. Dwight is the advisor to Out, MSUB's LGBT student group and is part of the Safe Zone committee at MSUB. Dwight created the Autism Club and serves on the Institute for Neurodiversity Advisory Committee at MSUB. As a person from the LGBT and ASD communities, Dwight is committed to building communities of inclusion on campus.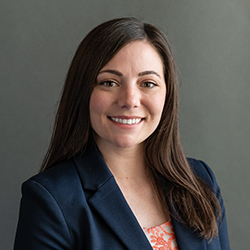 Emily Schuff, MA
Emily Schuff currently serves Montana students as the Director of Student Life at Helena College. She holds an M.A. from the University of Wyoming in Adult and Postsecondary Education and is currently a doctoral candidate at Montana State University. Her research explores bias in university student conduct adjudication. Emily has 10 years' experience with student affairs, university housing, student conduct, and compliance. She enjoys developing relationships with her students and watching them succeed in school and in life. Emily is an avid fly fisherwoman and enjoys playing the guitar for her cattle dog, Ruby.