Search Advisory Committee
Steve Arveschoug
Jim Barron
Jenay Cross
Joy Honea
Vern Gagnon
Bill Kennedy
Bob Mokwa
Martha Sheehy
Brock Tessman*
James Unzaga
Executive Director, Big Sky Economic Development
Chair, Faculty Senate
Chair, Staff Union (University Campus, City College)
Chair, Faculty Union (University Campus)
Chair, Faculty Union (City College)
CEO/President, MSU Billings Foundation
Executive Vice President and Provost, MSU Bozeman
Member, Montana Board of Regents
Deputy Commissioner, Montana University System
ASMSUB President
*Chair
Stefani Hicswa selected as MSUB Chancellor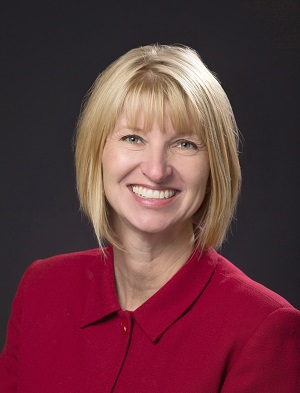 Stefani Hicswa, Ph.D., has served as the president of Northwest College since 2013. Prior to her arrival at NWC, Hicswa served seven years as president of Miles Community College in Miles City, Montana.
Under her leadership the College has achieved the highest retention rate of all post-secondary institutions in Wyoming; achieved the highest completion rate in the history of the college; completed construction of the College's largest instructional facility; received one of the best accreditation reports in institutional history; and launched comprehensive strategic visioning, enrollment management, and facilities master plans.
She has assumed state and national leadership roles, including membership on the Higher Education Research and Development Institute national advisory board. In 2018, she was appointed by Governor Matt Mead to co-chair the Wyoming Educational Attainment Executive Council. Governor Mark Gordon appointed her to serve on the Wyoming's Tomorrow Task Force in 2019.
Hicswa was recognized by the Phi Theta Kappa Honor Society in 2018 with the Shirley B. Gordon Award of Distinction, Phi Theta Kappa's most prestigious award for college presidents. She was honored in 2007 as a Distinguished Graduate at The University of Texas at Austin.
She serves as a board member for Forward Cody, and Powell Economic Partnership and Chamber of Commerce and is a past-president of the Rotary Club of Miles City, Montana.
President Hicswa holds a PhD in educational administration from the University of Texas at Austin. A first-generation college student, she earned her master's in adult, community and higher education from Montana State University and a bachelor's in organizational communication from the University of Montana.
Raised in Dillon, Montana, Stefani is married to Scott Hicswa, a consulting forester. They have two sons.
Hicswa will start her duties on Jan. 11, 2020. Read full announcement here.