MSU Billings Student Software
---
Free Microsoft Office for Students


Microsoft Office 365 ProPlus is a service that provides all active MSUB students, faculty, and staff a free license of the latest version of Microsoft Office. This license can be used on up to 5 PCs, 5 Macs, and 5 mobile devices simultaneously. Office 365 ProPlus will stay activated as long as you are a current student at MSUB with an active email account.

Download your free copy of Microsoft Office 365 ProPlus.
---


Microsoft Office 365 is a cloud based email, calendaring, and collaboration platform that includes Office online apps. Benefits of Office 365 include:
Official MSU Billings email address.
Large Email Storage Capacity (50 GBs)
Outlook Web Access (OWA) accessible from any internet enabled device:
Note: Log in using your MSUB email address (First.LastID@msubillings.edu) and the password you use when logging into campus computers or D2L.
If you need assistance finding your MSUB email address visit STEP by STEP: myInfo Login.
Microsoft Office 365 ProPlus (see above for more information).
Microsoft Office apps for iPhone and Android.
Office Online Apps including Word Online, Excel Online, PowerPoint Online, OneNote Online and many more!

More information about Office 365

Log into your MSUB Office 365. Note: Log in using your MSUB email address (First.LastID@msubillings.edu) and the password you use when logging into campus computers or D2L.
---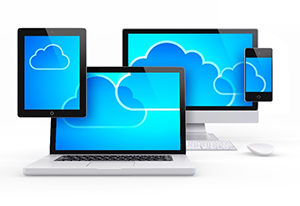 The MSUB Remote Computer Lab (RCL) provides remote access to a MSUB computer with many of the software applications students need to complete their studies. The RCL allows students to work on a computer whether it's from home, residence hall room, favorite lounge sofa, or favorite coffee shop. You'll be able to log into a RCL computer to use the software needed to complete your coursework. With access available off campus from anywhere you have an internet connection, you'll be able to use MSUB software whenever/wherever it's convenient for you.
More information about the Remote Computer Lab
---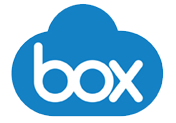 Box is a cloud based document storage, file-sharing, file/folder streaming, and collaboration platform with unlimited file storage! Box is a great tool for storing your documents, working on them, and sharing them with other students and your faculty. Your data is accessible on and off campus from any internet connected device. PCs, Macs, iOS, and Android all support Box.

Log into your Box account

More information about Box
---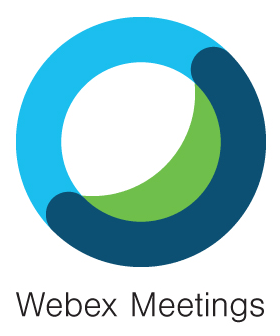 Webex provides on-demand collaboration through online meetings, phone conferencing and video conferencing. Additional functionality of Webex includes Microsoft Outlook calendar integration, screen sharing, online chat, and recording capabilities. WebEx brings people together in one place whether they're across town or across the country. WebEx can run on a PC, Apple computer, iOS and Android.

Log into your MSUB Webex account

More information about Webex
---

Panopto is a video management platform that provides video recording, editing, streaming, sharing, and D2L integration. Videos can be recorded for classroom lectures, how-to and training videos, employee onboarding, or campus announcements while utilizing powerful search and captioning capabilities. Additionally, videos you already have can be uploaded into Panopto to gain access to the features of the platform. Panopto also provides powerful analytics and reporting so you can determine if someone has watched your video, how many times, and for how long.


More information about Panopto
---

LinkedIn Learning (formerly Lynda.com) offers a large variety of self-paced training videos ranging from software applications to up-and-coming technology trends, business and leadership topics, as well as creativity topics and documentaries. The training topics are searchable by subject, software, or author and can be viewed on or off campus. LinkedIn Learning helps you to learn the details of your favorite software applications with easy to follow how to videos or shows you how to develop leadership or public speaking skills by providing tips from experts. The videos can be watched on demand when time allows from anywhere with a web browser and internet connection.
More information about LinkedIn Learning
---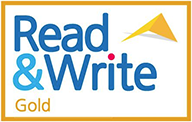 Read & Write is a discreet, universally designed, and customizable toolbar that integrates reading, writing, studying, and research support tools with common applications (i.e. Word, Google Docs, IE, Chrome, Firefox, Adobe Reader) to foster confidence, independence, and success in academia.

More information about Read&Write
---

ZoomText is a magnification and screen reading software utilized by DSS and students with vision disabilities.
More information about ZoomText
---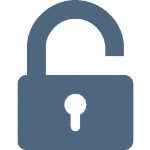 The Self-Service Password Reset Portal allows you to reset your password, without having to contact IT, in case it has been forgotten or to unlock your account if you've locked yourself out.

Important: You'll need to set up your profile before you can use the tool.
More information about Self-Service Password Reset Portal
---