MSU Billings Staff & Faculty Software
---
Free Microsoft Office for Staff/Faculty


Microsoft Office 365 ProPlus is a service that provides all active MSUB students, faculty, and staff a free license of the latest version of Microsoft Office. This license can be used on up to 5 PCs, 5 Macs, and 5 mobile devices simultaneously. Office 365 ProPlus will stay activated as long as you are a current student at MSUB with an active email account.

To download your free copy of Microsoft Office 365 ProPlus click here for instructions.
---


Microsoft Office 365 is a cloud based email, calendaring, and collaboration platform that includes Office online apps. Benefits of Office 365 include:
Official MSU Billings email address.
Large Email Storage Capacity (50 GBs)

Outlook Web Access (OWA) accessible from any internet enabled device:

https://outlook.office365.com
Note: Log in using your MSUB email address (First.LastID@msubillings.edu) and the password you use when logging into campus computers or D2L.
If you need assistance finding your MSUB email address click here.
Four Campus MSU Address Book and Calendaring System.
Microsoft Office 365 ProPlus (see above for more information).
Microsoft Office apps for iPhone and Android.
Office Online Apps including Word Online, Excel Online, PowerPoint Online, OneNote Online and many more!

For more information about Office 365 click here.

To log into your MSUB Office 365 account visit https://portal.office365.com/.
---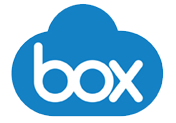 Box is a cloud based document storage, file-sharing, file/folder streaming, and collaboration platform with unlimited file storage! Box is a great tool for storing your documents, working on them, and sharing them with students, staff and faculty. Working with fellow faculty, staff, students or even external partners has never been simpler. Your data is accessible on and off campus from any internet connected device. PCs, Macs, iOS, and Android all support Box.

To log into your Box account visit https://msubillings.box.com.

For more information about Box click here.
---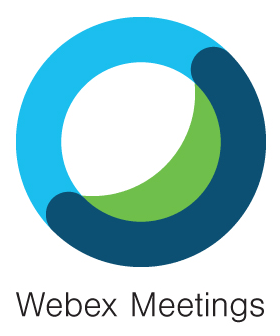 Webex provides on-demand collaboration through online meetings, phone conferencing and video conferencing. Additional functionality of Webex includes Microsoft Outlook calendar integration, screen sharing, online chat, and recording capabilities. WebEx brings people together in one place whether they're across town or across the country. Webex can run on a PC, Apple computer, iOS and Android.

To log into your MSUB Webex account visit https://msubillings.webex.com.

For more information about Webex click here.
---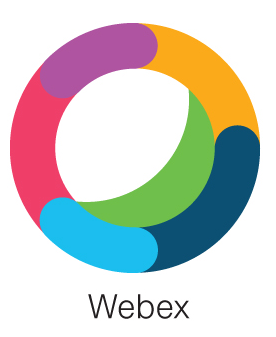 Webex Teams is a secure and easy-to-use communication tool that brings people together and facilitates collaboration. The app provides tools such as instant messaging, audio and video calling, whiteboarding, and file sharing. You can create, share, and communicate with someone or your team from anywhere you have an internet connection through the use of Webex Teams.

Everything you create within Webex Teams or on the Cisco Webex Board will be stored in the cloud and associated with a virtual room. Team members can use the Webex Teams app to pick up where they left off in the physical room and continue working anywhere they have an internet connection.

For more information about Webex Teams click here.
---

DocuSign is an electronic signature system that can be used to electronically sign and facilitate approvals and agreements from anywhere with an internet connection. Using DocuSign, you can quickly and securely access and sign documents, upload and send documents for others to sign, or send reminders and check the signing status of your documents. DocuSign helps to save time, paper, money, and errors by automating and digitizing the entire agreement process in a secure, electronic format.

For more information about DocuSign click here.
---

LinkedIn Learning (formerly Lynda.com) offers a large variety of self-paced training videos ranging from software applications to up-and-coming technology trends, business and leadership topics, as well as creativity topics and documentaries. The training topics are searchable by subject, software, or author and can be viewed on or off campus. LinkedIn Learning helps you to learn the details of your favorite software applications with easy to follow how to videos or shows you how to develop leadership or public speaking skills by providing tips from experts. The videos can be watched on demand when time allows from anywhere with a web browser and internet connection.
For more information about LinkedIn Learning click here.
---

Activity Insight is an online information management system designed to organize and report on faculty teaching, research, and service activities while managing critical information for accreditation, annual reviews, promotion and tenure, and web profiles. Activity Insight eliminates the time-consuming and often tedious task of gathering and compiling data to build reports, saving our campus time and effort by eliminating the need to prepare activity reports manually.

For more information about Activity Insight click here.
---

Qualtrics is a web-based tool used to create surveys. It provides the necessary survey tools to create, distribute, and report on your results. The process of constructing surveys is easy. Qualtrics is provided at no cost for faculty and staff of MSU Billings.

For more information about Qualtrics click here.
---

Mathematica is a symbolic mathematical computation program, sometimes called a computer algebra program, used in many scientific, engineering, mathematical, and computing fields. Widely admired for both its technical prowess and elegant ease of use, Mathematica provides a single integrated, continually expanding system that covers the breadth and depth of technical computing.

For more information about Mathematica click here.
---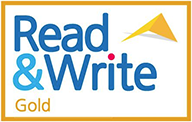 Read & Write Gold is a discreet, universally designed, and customizable toolbar that integrates reading, writing, studying, and research support tools with common applications (i.e. Word, Google Docs, IE, Chrome, Firefox, Adobe Reader) to foster confidence, independence, and success in academia.

For more information about Read&Write click here.
---

TechSmith Relay can capture what's on your computer screen and/or camera to create presentations or demonstrations that can be used for viewing at a later time or integrated into an online class.

For more information about TechSmith Relay click here.
---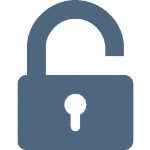 The Self-Service Password Reset Portal allows you to reset your password, without having to contact IT, in case it has been forgotten or to unlock your account if you've locked yourself out.

Important: You'll need to set up your profile before you can use the tool. To do so and for more information about the Self-Service Password Reset Portal click here.
---