Dr. Mara Pierce, 46
Assistant Professor of Art Education
Albuquerque, New Mexico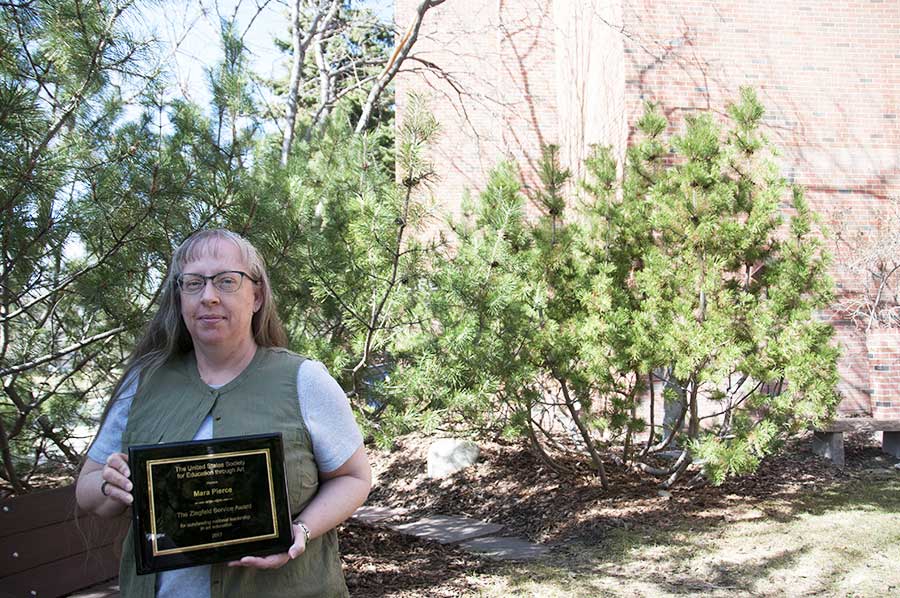 March 24, 2017
By Blair Koch, University Communications and Marketing, 657-2269
Assistant Professor of Art Education Dr. Mara Pierce has only been with Montana State University Billings since 2015, but she is already becoming a campus leader.
Pierce was recently awarded the National Ziegfeld Service Award from the United States Society for Education through Art (USSEA) and will be a special presenter at the upcoming global-level conference in Daegu, South Korea.

The Edwin Ziegfeld Award annually honors one American and one international art educator who have made an outstanding and internationally recognized contribution to art education through exceptional records of achievement in scholarly writing, research, professional service, or community service.

Pierce's award came in part through her role as editor-in-chief of the USSEA's biannual newsletter, "Voices."

"The publication really needed updating and I've worked to give it vibrancy in an effort to increase membership," Pierce said.

Previously a commercial graphic artist, Pierce said her role with the newsletter was a perfect fit in becoming more involved in her career as an art educator.

"There is more outreach and more articles in the newsletter now," the 46-year-old said. "Even students are getting involved in producing content."

Pierce came to MSU Billings after earning a doctorate of philosophy from the University of Arizona. She holds a Master's in Art Education from the University of New Mexico and a bachelor of fine arts from the University of North Carolina Charlotte.

Just as with "Voices," Pierce said she strives to have her students consider multicultural points of view with their art.

"In addition to bringing local perspectives into their work it's important to have a sense of what is going on in the world," she said.

Additionally, Pierce attempts to keep communication as a centerpiece.

"No one works in a vacuum. Our pedagogy is continuously transforming and we can learn so much from others," she said.