It is a fully integrated magnification and reading program tailored for low-vision users. While running, the application enlarges and enhances everything on your computer screen, echoes your typing and essential program activity, and automatically reads documents, web pages as well as emails.
Software Installation – Home/Personal Computer Licensing
The staff and students can access a free license for their personally owned devices by using their valid firstname.lastname@msubillings.edu email address.
1) Go to Freedom Scientific Registration.
2) Enter your valid MSUBillings email address, then click Search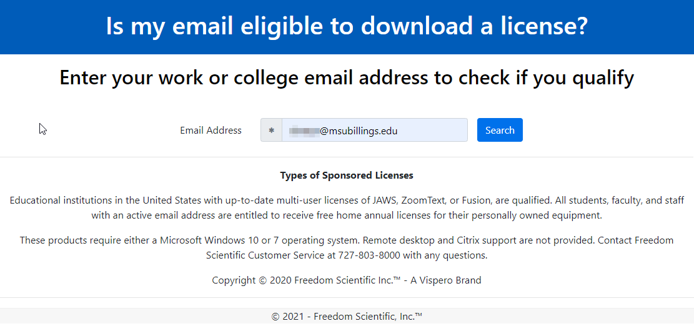 3) Click: Continue to registration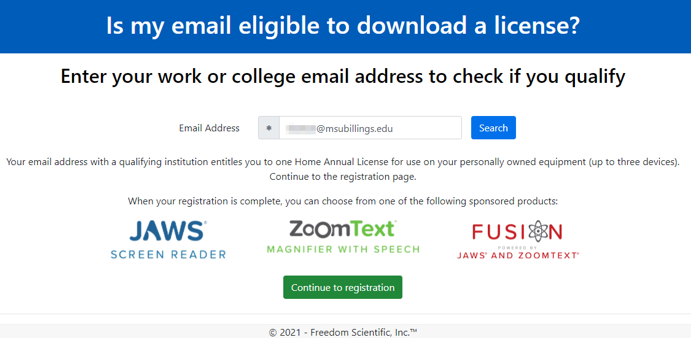 4) Enter: The required information to register (*)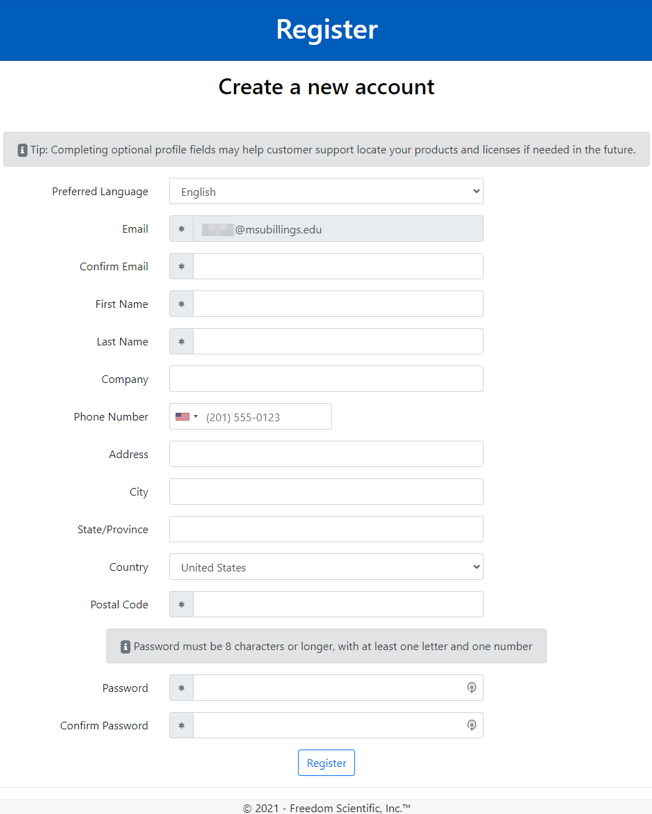 5) Click Register.
a. The email address and password you enter here is the same you will use on the Freedom Scientific Software portal.
6) Check your school email to verify and complete registration.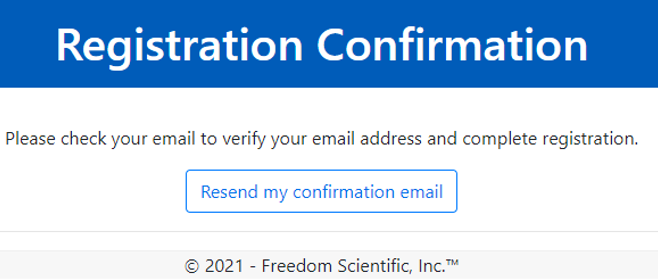 7) Click on the "Confirm your portal account here" link in your email to confirm.

8) After confirming your email address, click on "Please sing in now" to access your account.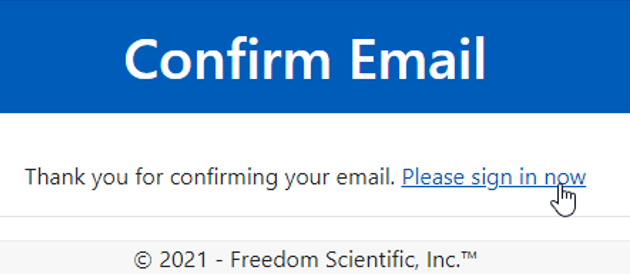 9) Enter your school email address and password you created to sign in the portal
NOTE: You can only request one of the software applications provided. The software can be installed on up to 3 computers.
10) Click the Add ZoomText button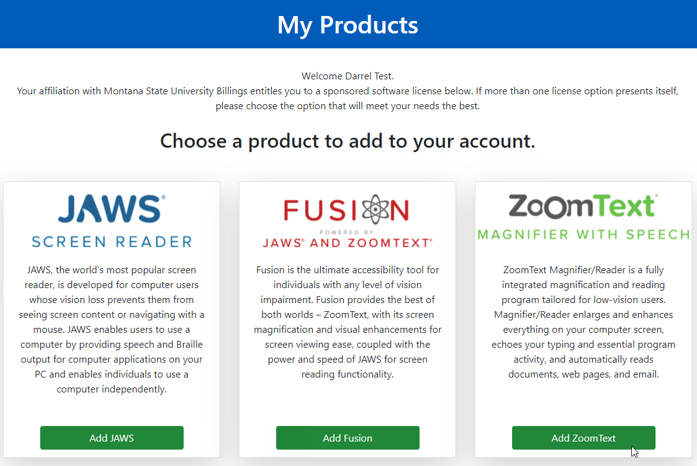 STOP: Before starting the installation process, make sure you are using the computer that you want to install the software on.
11) Click on Activate this computer.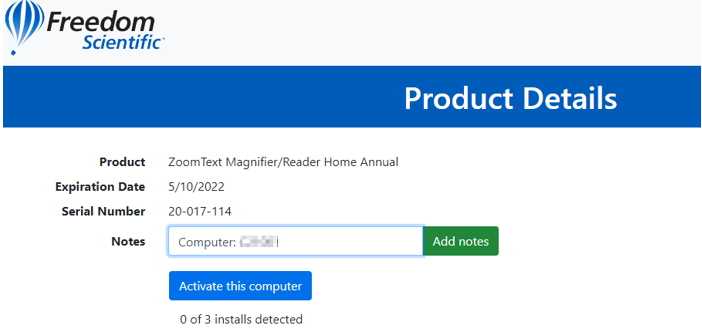 12) You will see a File Download Notification. Click OK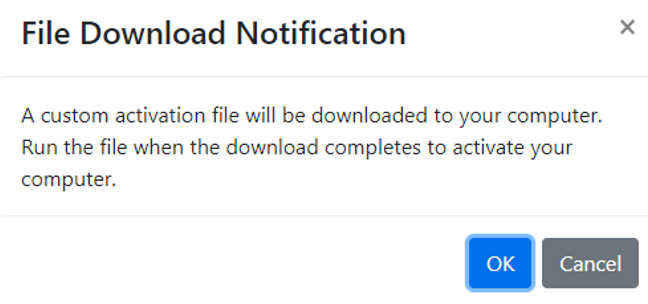 13) Check your computer's Download folder for the .exe file to install.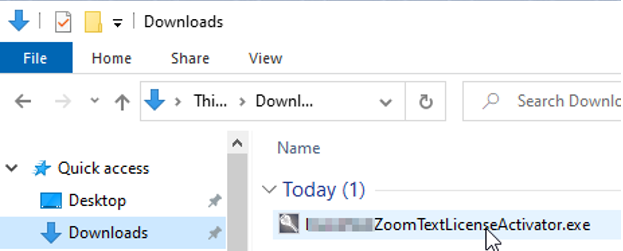 14) Double click on the .exe file to start the Install and Activation on your computer.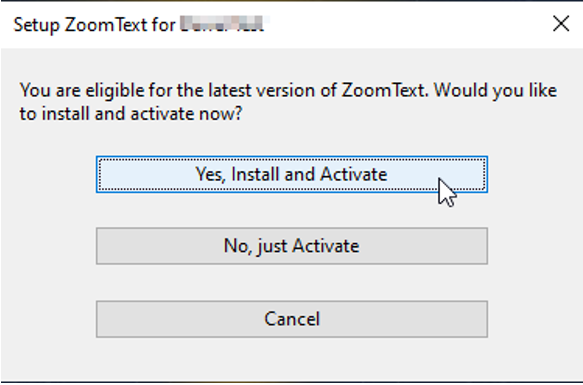 15) Check the box: I accept the license agreement, then click Install.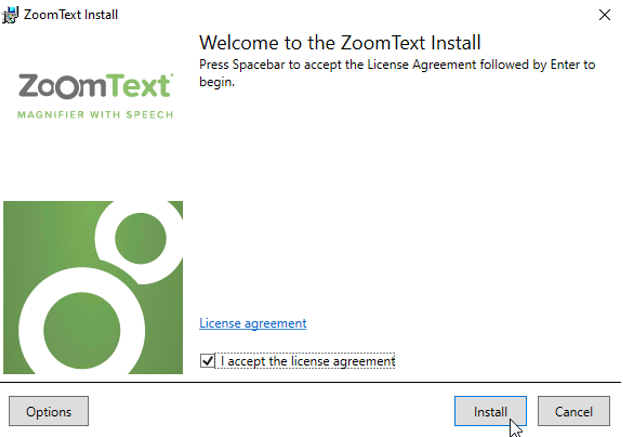 16) After installation and activation has successfully completed, click on Close.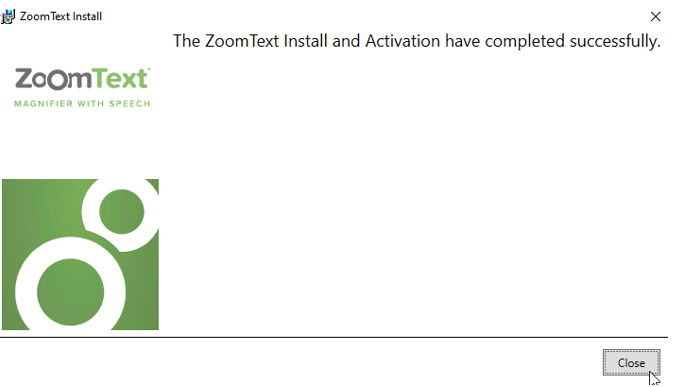 17) Click Yes to restart computer and finalize changes to your system.